The COVID-19 pandemic is expected to cause a 5.5 billion Kenyan shilling (US$51.5 million) decline in Safaricom's M-Pesa revenue for the three months from mid-March. This is according to a Reuters report which quotes the Kenyan telco's new CEO.
The revenue loss works out to about 7% of the mobile money platform's annual earnings.
The drop comes after Safaricom in March made all person-to-person transactions on M-Pesa below 1,000 Kenyan shillings (US$9.40) free for 90 days. This was to help boost cashless payments and reduce the risk of spreading COVID-19 through the physical handling of cash.
However, CEO Peter Ndegwa, who took the helm on April 1, is reportedly not worried by the projected revenue loss.
"We are in a good place to be able to weather this storm, but our business is linked to how the country comes out on the other side," Ndegwa told Reuters.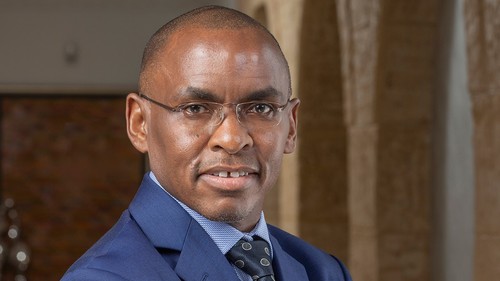 The Kenyan government has restricted the movement of people and has imposed a countrywide curfew between 7 p.m. and 5 a.m. The East African nation had 281 confirmed COVID-19 cases on Tuesday, and 14 deaths from the virus.
Globally, there are over 2.4 million cases of COVID-19 and 169,863 people have died, while over a quarter of those infected have already recovered from the virus according to a Reuters tally.
Safaricom is Kenya's leading mobile operator with over 33 million customers and a market share of close to 66%. The telco pioneered commercial mobile money transfer through M-Pesa, which launched in 2007, and which now has over 22.6 million active customers.
Data boom
Safaricom has also experienced a surge in data traffic due to COVID-19, with Kenyans forced to work and study from home.
According to Business Daily, Safaricom has seen a 40% surge in traffic. The newspaper quoted Ndegwa saying the combined data carried on a daily basis via mobile and fixed home Internet had reached 2.34PB (petabytes), translating to 5 million hours of continuous viewing.
Safaricom has reportedly doubled Internet speeds for its 300,000 fiber customers and is accelerating the installation of new fiber connections as demand rises.
Safaricom is listed on the Nairobi Securities Exchange (NSE) with annual revenues in excess of KES200 billion ($1.9 billion). South Africa's Vodacom owns a 35% stake in the operator, the Kenyan government another 35% stake, while 25% is traded on the NSE and the Vodafone Group owns a further 5%.
— The Staff, Connecting Africa