MTN, Etisalat rated top telco brands in Africa and Middle East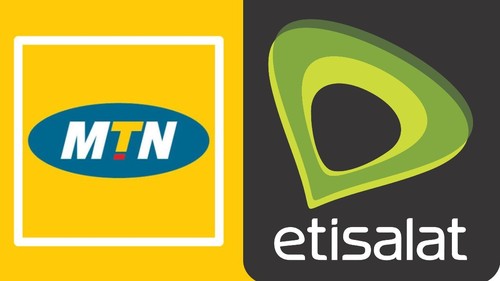 A new report by Brand Finance has ranked MTN as the "most valuable and strongest telecoms brand" in Africa, while Etisalat was the leader in the Middle East and Africa (MEA) region as a whole.
The independent brand valuation consultancy's annual report ranks the world's 150 top telecoms brands and the 2020 Report sees South Africa-based operators MTN and Vodacom make the list, ranked at numbers 43 and 61 respectively. Kenya's Safaricom made the list at number 93, rising four places from last year. Morocco's Maroc Telecom fell just outside of the top 100, to 105th place, while Nigeria's Glo Mobile was 118th and Senegal's Sonatel was in 135th place.
In Africa, MTN was ranked as the top telecoms brand, moving up five spots, with a brand value of US$3.3 billion. Johannesburg-headquartered MTN has 250.8 million group subscribers and operates in 21 territories, 17 of which are on the African continent.
"MTN's brand value was boosted by a solid overall performance for the year, despite challenging economic conditions and regulatory challenges in some markets. Africa's biggest telcos brand, MTN has grown its subscriber level steadily over the past year and boosted its revenues. Customers spending more on data services and MTN's 5G rollouts have meant the brand is well placed to cater to this growing demand," the report said.
The authors believe MTN's existing network infrastructure will be challenged by the upcoming transition from 4G to 5G mobile phone services, but its solid brand strength will put it in a strong position to compete in the future.
"MTN is to be commended for its performance in its home market as well as further afield. They are increasingly recognized throughout Africa by their customers as providing a high quality service, because their brand image is deeply rooted on more than just marketing campaigns," said David Haigh, CEO of Brand Finance.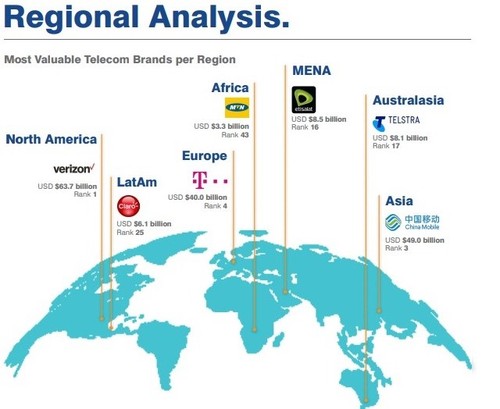 MEA mogul
Emirati giant Etisalat was ranked as the most valuable and strongest telecoms brand in the Middle East and Africa. It rose three places from 2019 to be ranked the world's 16th most-valuable telecoms brand, with a brand value of US$8.5 billion.
"As the premier digital and telecommunications partner of the upcoming Expo2020 in Dubai this October, all eyes will be on Etisalat as it prepares to excite the Expo's expected 25 million visitors with a seamless 5G connectivity that brings the event's themes to life," the report said.
Abu Dhabi-headquartered Etisalat has over 148 million customers in 16 countries across Asia, the Middle East and Africa, with a wide portfolio of brands including Mobily, Ufone, Maroc Telecom, PTCL and Etisalat Misr.
In Africa its operations are extensive, with full or part ownership of operators in 11 African nations. According to the group's website, these include operations in Morocco, Egypt, Mauritania, Mali, Gabon, Burkina Faso, Benin, Côte d'Ivoire, Togo, Niger and Central African Republic.
Some international telcos with African operations also made the Brand Finance list, including Vodafone (9th), Orange (10th), Airtel (35th), Ooredoo (41st), Zain (51st) and Tigo (76th).
— Paula Gilbert, Editor, Connecting Africa