MTN dominates market share in over half its operations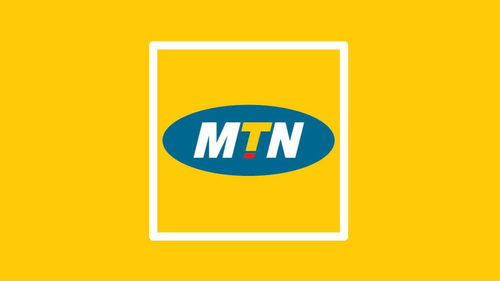 MTN has the biggest market share in 13 out of the 21 countries where it operates mobile networks in Africa and the Middle East.
This is according to MTN's five-year review 2019 document published last week. The review shows that back in 2015 the pan-African operator had the biggest market share in 15 countries, but that dropped to 14 countries in 2017 and then to 13 in 2019.
MTN also published specific stats for a few countries which showed it had lost market share in its home country of South Africa over the five years, but it had gained traction in its largest operation of Nigeria and consistent performer Ghana.
MTN dominates in Ghana with a market share of 56%, up by a compound annual growth rate (CAGR) of 2% from 2015 when its market share was 52%. In Nigeria its market share was just shy of 50% in 2019, growing from 45% in 2015.
Ivory Coast and Uganda had both seen CAGR growth of 2% over the five years, with market shares in 2019 of 34% and 55%, respectively. Sudan also saw a slight tick up from 34% in 2015 to 35% in 2019.
However, the telco's market share in South Africa dropped by a CAGR of 5% over the five years from a high of 35% in 2016 to just 27% in 2019.
Middle Eastern countries like Iran and Syria also saw reductions. Iran dropped from a market share of 47% in 2015 to 43% in 2019, and Syria's market share fell from 42% in 2015 to 37% in 2019. Cameroon also saw a drop from 56% five years ago to 49% in 2019.
Subscribers
Overall, the group has added 18.3 million subscribers over the last five years, despite a major drop in 2017. At the end of 2019, MTN had 250.8 million users across its 21 operations.
MTN's ambition is to get to 300 million subscribers, with 200 million active data users and 100 million digital and Mobile Money (MoMo) users.
MTN Nigeria's subscriber numbers grew by 3 million overall over the five years, despite dropping 10 million customers between 2016 and 2017 when it faced strict subscriber registration requirements in the country. The lucrative operation regained subscribers in 2018 and 2019, bringing numbers up to 64 million at the end of last year.
Ghana also saw good five-year growth, from 16 million customers in 2015 to 20 million in 2019. Ivory Coast and Uganda also grew their bases by 4 million over the five years. Iran's subscribers only grew by 1 million over the five years while Syria's user numbers stayed steady at 6 million over the entire period.
MTN South Africa was the only operation, out of the nine disclosed, that saw a subscriber drop over the five-year period. MTN South Africa lost 2 million customers in that timeframe, dropping from 31 million users in 2015 to 29 million in 2019.
— Paula Gilbert, Editor, Connecting Africa