Since May last year consumers in Africa have felt unsure about whether they would be able to use Google services, or the Android operating system, on their Huawei smartphones in the long term. This was because of US trade restrictions that stopped Google from supplying software and apps to Huawei, which in turn left many consumers confused about the future of the mobile phone brand that remains popular on the African continent.
"Most people seem to be under the perception that due to the ban [in the US] that we no longer have [American-developed] Android. That's not true. Android is open source, so the devices still run on Android," Huawei's Consumer Business Group CTO in South Africa, Akhram Mohamed, told Connecting Africa during a phone interview.
Huawei uses an Android-based custom user-interface called EMUI, which will continue to work but has also come up with its own set of applications and services, called Huawei Mobile Services (HMS), to replace the Google Mobile Services (GMS).
"We had to create our own alternative and that's where HMS was born. But the look and feel of the entire experience for an end user should remain the same," he said. "The key differentiator is HMS replaces GMS and that is more on the developer end. HMS provides a set of tools and kits for developers to use to enable their applications. For example, location services, push notifications, advertising etc.," Mohamed explained.
"The other thing that we cannot use is Google's licensed apps, for example, the Play Store. To replace that we have developed the Huawei App Gallery, which is the repository where consumers can go to download apps from."
How did we get here?
In May 2019, Huawei was placed on the US government's "entity list", which effectively banned the Chinese vendor from doing business with US companies without government approval. Those companies include Google, which owns Android. (See Google & Tech Giants Cut Huawei Adrift and Rival Smartphone Vendors Could Gain from Huawei's Pain in Africa.)
Google is prohibited from supplying Huawei with software for its new device models or providing Google's apps, including Gmail, Maps, YouTube, the Play Store and others for preload or download on these devices.
In February, Google's Android and Play legal director, Tristan Ostrowski, posted an article explaining that US law currently allows Google to only work with Huawei on device models available to the public on or before May 16, 2019.
"Our focus has been protecting the security of Google users on the millions of existing Huawei devices around the world. We have continued to work with Huawei, in compliance with government regulations, to provide security updates and updates to Google's apps and services on existing devices, and we will continue to do so as long as it is permitted," he said.
He stressed that Google's apps and services are not available for preload or sideload on new Huawei devices, for safety and legal reasons.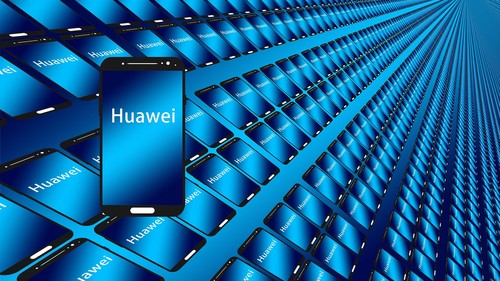 So what now?
So, what does the ban really mean for African consumers and how they access Google apps and services? Mohamed says most consumers don't even know what Google Mobile Services is, and they don't really need to.
"What is important is whether the applications function and where consumers can get them from. We've taken care of that, because by virtue of it being Android, most Android applications by default will run. The main change would be they won't have the Play Store but rather have the Huawei App Gallery to download applications from," he said.
"All Huawei devices launching now, going forward, will come with HMS instead of Google services. I think the key takeaway would be that it's still Android, however Google's licensed services will not be there, they will be replaced on the backend with HMS to enable the applications to work."
But he said that doesn't mean you will not be able to access any Google products.
"Many people associate Google with Search or with Gmail. But you can still use the Google search engine because you can enter Google.com onto any web browser. Similarly, with Gmail, you will not have the Gmail application pre-installed. However, you can log into your Gmail account through a web browser and it will function," he said.
When asked about South African's reaction to the changes, Mohamed said the main issue has been user education.
"I think the main concern was the perception of people that they could not use Google Search or watch YouTube videos. They needed to be educated that the YouTube application does not work, but you can still view YouTube videos on an HMS phone and Gmail can still send and receive. We know people rely on these services, but it's just a different way of going about doing it," he explained.
"Yes, I think there was resistance initially, but once the education happens, people are more aware and going forward it will be about how we maintain the user experience and the user journey. I think that's more important than anything else," he said.
Despite the challenges facing the company he said that sales in 2019 still grew by 22% year-on-year in South Africa.
"This has given us the confidence that South African consumers are really supporting the Huawei brand. What are we doing from a company perspective is supporting them and offering after-sales service to ensure them that everything is okay."
Huawei is the third-biggest smartphone player in Africa with about 10% market share, according to IDC stats.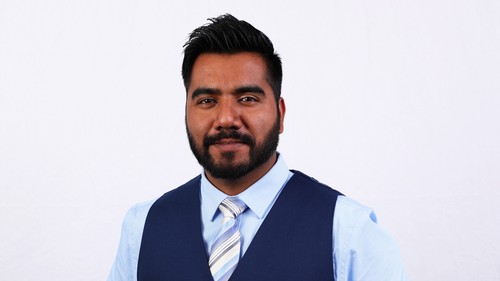 Mapping out a plan
Google Maps is one of Google's most used and loved products, but Huawei users will no longer be able to download the Google Maps app on their smartphones.
"We are trying to customize HMS as much as possible for the different countries we operate in. In a South African context, we have done research to find out what is most important to SA users, and Maps is one of them of course. But Waze surprisingly proved to be more popular in South Africa than Google Maps," Mohamed said.
Although Waze is owned by Google, Mohamed said it is not reliant on Google's core services.
"They run it as an independent maps solution. On Google Maps you need to log in with your Google account for it to track your history etc. On Waze you don't need to. So if you install Waze on the HMS phone, it works 100%. Google Maps on the other hand, if you load it onto a Huawei phone it will still run to navigate you, but you cannot log in with your Google account so it wouldn't keep your favorite places and your history," he said.
"The ban is a restriction from Huawei having any commercial agreement with American companies. So, because Google Maps is licensed in order for it to work, we would have to have a commercial agreement with Google to preload it. The band does not restrict you as an end user from using services because that's a relationship with you and the provider.
"Waze is a free-to-use application, there's no licensing of it. The customer can download Waze and run it without restriction. But, if Huawei had to go and pre-install Waze, then the ban would come into effect," he clarified.
He also confirmed that Huawei is developing its own mapping solution in conjunction with TomTom, and "it will be announced and released to the end user in the next few months."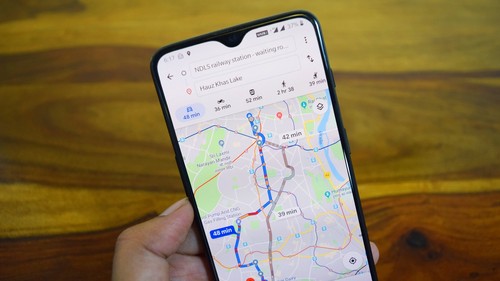 Developer opportunities
Mohamed said that what South Africans can be excited about is the integration Huawei is working on with many local app developers and companies.
"In our research, we found that of the top 100 applications used in South Africa, 51 of them are local applications. We are working with local partners to deep integrate into the Huawei operating system, meaning that in future you will not necessarily need third-party applications.
"Just by using Huawei's voice search or using your camera, you will be able to book tickets; or book your flights; or make payments for utilities. That will become very unique to Huawei mobile phone users."
He said the technical capabilities are ready and the integration with selected partners is already happening.
"From the backend, our partners are busy building the capability in from their apps, and it will be released in a phased approach over the next couple of months," Mohamed concluded.
— Paula Gilbert, Editor, Connecting Africa