MTN Nigeria has seen a huge jump in data customers joining its network during the past year, the operator revealed in its full year 2019 results published on Monday.
MTN added 6.5 million new data users in 2019, a near 35% year-on-year increase, to give it a total of 25.2 million. Data users now account for 39.2% of overall users, "with strong potential for future growth," the operator noted in its financials for the 12 months to December 31, 2019.
In total, MTN Nigeria added 6.1 million customers during the year, taking its total to 64.3 million, a 10.5% increase from a year ago.
With user numbers growing, service revenue also increased, by 12.6% to NGN1.2 trillion (US$3.3 billion).
"Despite a challenging operating environment, we continued to deliver double-digit growth in service revenue in line with our medium-term guidance," said MTN Nigeria CEO, Ferdi Moolman.
He said that while data revenue continued to accelerate, voice revenue growth also remained healthy, at 8.4%, and still accounted for 72.7% of service revenue. Data revenue increased 42.4% during the year, contributing 18.8% of all service revenue, compared to 14.9% in 2018.
"In the third quarter, we focused on several initiatives to enhance coverage and drive data usage penetration. These initiatives include optimising frequencies, expanding our 4G network coverage with over 6,000 additional sites, leveraging 800MHz spectrum and repositioning our commercial data offerings," Moolman explained.
MTN Nigeria also added 5.3 million new smartphones to its network, bringing smartphone penetration up to 41.8% of its base, while data traffic volumes rose by 85.8%.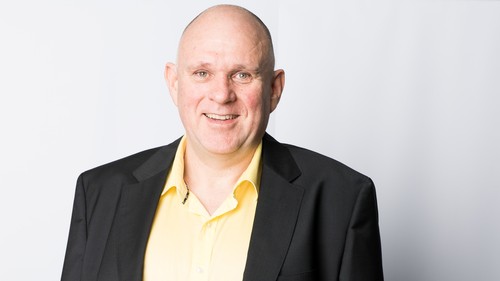 He said the operator added 2.9 million data subscribers in the fourth quarter and its 4G population coverage rose to 43.8%, giving people in 68 additional cities access to 4G.
"We closed the year with 132 cities covered by 4G and became the first mobile network operator in West Africa to demonstrate the capability of 5G technology. We are excited about its potential for our customers and Nigeria's overall national development plans," he added. (See West & Central Africa Get on 5G Train.)
The group is also looking to put its legal troubles in Nigeria behind it.
"We are delighted with the progress made in resolving our dispute with the Attorney General of the Federation (AGF) on the adequacy of taxes and duties paid. We have discontinued the legal action against the AGF following the transfer of the matter to the relevant authorities and look forward to a final resolution," Moolman said.
In January MTN confirmed that the Nigerian attorney general had withdrawn a $2 billion tax demand after a lengthy court battle. (See Nigeria's Attorney General Gives Up on $2B MTN Tax Battle .)
The attorney general first handed MTN the tax bill in September 2018 for taxes allegedly owed in relation to the import of foreign equipment and payments to foreign suppliers since 2008, but MTN steadfastly denied that it had not paid its dues.
In January MTN also promised to invest $1.6 billion in Nigeria during the next three years, to strengthen and expand its network and operations in the country. (See MTN promises $1.6B Nigeria investment, legal woes over.)
— Paula Gilbert, Editor, Connecting Africa