Troubled South African mobile operator Cell C has received multiple offers to sell the business.
This according to Cell C's CFO, Zaf Mahomed, who joined the interim results media briefing of major shareholder, Blue Label Telecoms, on Friday in Johannesburg.
Mahomed confirmed the telco had been approached by a number of different interested parties very recently and that Cell C was "evaluating them as we go." He would not confirm whether the interested parties were local or international and said he could not give any details as the offers came with non-disclosure agreements (NDAs).
Rumors about Cell C being up for sale have been circulating for months and the telco has already swatted away the advances of fellow SA network Telkom. (See Cell C Sends Telkom Packing .)
The group was also rumored to be in discussions to sell its contract customer base to Vodacom. (See Is Vodacom Making a Play for Cell C Customers? )
Now Mahomed has confirmed that Cell C has received multiple offers, but would not say from whom.
"Moelis & Company has been appointed to represent the ICA [inter-creditor agreement] lenders. And they've been an active discussion with us, we've had numerous interactions with them, including with our shareholders in the same room. And so those talks are ongoing, various structures have been proposed. And so we are working through all of those, including offers that have been received. But we have to respect the NDAs that have come with those offers," Mahomed told journalists.
In August 2017 Blue Label Telecoms bought a 45% stake in Cell C for R5.5 billion (US$364 million). This was part of Cell C's long-awaited recapitalization, but the telco has faced serious financial challenges since then and it trying to pull another recapitalization together at the moment.
In September 2019, Cell C reported a massive loss of R8 billion ($530 million) for its financial year that ended May 31. (See Cell C Puts Brave Face on Massive Loss and Cell C Opens Up About Financial Challenges.)
The group's high debt is also a worry, and Cell C recently defaulted on the payment of interest on a US$184 million loan, which was due in December 2019.
At the end of last year Blue Label's board opened up about its disappointment in the performance of Cell C, after it was forced to write down the value of its entire investment in Cell C to zero. (See Blue Label Gets Real About Cell C.)
In term of Cell C's current recapitalization Mahomed said the company had made "really good progress" so far.
"We've had the shareholders and lenders talking to each other, and structures have been proposed. So we've made really good progress, you will appreciate that this is a complex and delicate process with multiple stakeholders and so, by necessity, it will take a bit longer."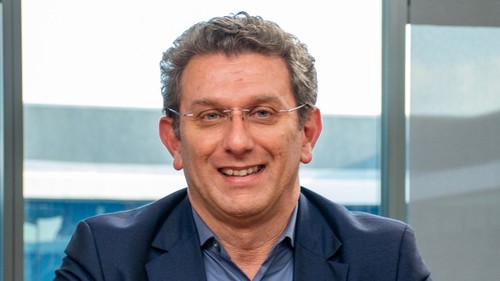 "At the end of the day Cell C is all about a recapitalization. The new Cell C will shape itself when the recapitalization is done. And the recapitalization has been on its way for many months," Blue Label joint-CEO Brett Levy told Connecting Africa in an interview.
What will the recapitalization mean for Blue Label and how much of its investment could it get back? Levy admitted it's still an uncertainty right now.
"At this stage it's a total unknown. There are a lot of balls in the air, and they can all fall differently. Some can be good for Blue Label, and some can be not so good for Blue Label. In the next 30 or 60 days, we'll probably have a really good indication of where it lies, but it can fall either way and that's the unknown at the moment," he explained.
As part of Blue Label's half year results the company revealed that Cell C had seen its service revenue increased by 1% for the six months to November and earnings before interest, tax, depreciation and amortization (EBITDA) had increased by 2%. This was despite the operator actually losing customers as a result of its "increased focus on retail pricing in the pursuit of profitability." (See Blue Label turns the corner after Cell C write-off .)
When asked about this new retail pricing strategy, Mahomed told journalists that Cell C would no longer be "chasing customers at any cost."
"When you are filling a network at any cost, you end up with congestion on the network. It's a bad customer experience. So what we've tried to do is move away from chasing customers at all costs.
"We are focusing much more on profitable customers. Even though our customer numbers have dropped, our service revenue has remained flat. So that is part of the process for us to be operationally cash positive, and it prepares us for the new operating model that we're going to have going forward," he said.
— Paula Gilbert, Editor, Connecting Africa