eSwatini (formerly Swaziland) has the most expensive mobile data prices in Africa followed by Zimbabwe, while the cheapest mobile data is to be found in Egypt and Tunisia.
This according to policy and regulation think tank Research ICT Africa's 1GB Basket statistics, which compare the average price of 1 Gbyte of mobile data by country in US dollars.
Data pricing remains a contentious issue in Africa, where average incomes are low and where a significant portion of Africans' paychecks are often spent on mobile communication costs, including data.
The quarterly comparison by Research ICT Africa shows that buying 1 Gbyte of data in eSwatini cost US$21.39 in the third quarter of 2019, making it the most expensive on the continent, while 1 Gbyte in Zimbabwe cost $20. Next highest was the Seychelles at $17.87, followed by Guinea-Bissau at $16.95: The fifth most expensive country in Africa was Chad, at $11.87.
These prices may seem high, but they have actually dropped a lot during the past few years. At the end of 2015 if you lived in the Seychelles you would have paid $47.39 for 1 Gbyte of data, while the cost was as high as $58.29 in Guinea-Bissau in mid-2017 and a whopping $133.70 per Gbyte in South Sudan at the end of 2016.
In stark contrast, the cheapest country in the third quarter of 2019 was Egypt, where 1 Gbyte of mobile data cost just $1.21. North African peer Tunisia is not far behind, at $1.78 per Gbyte. Mozambique is the third cheapest country to buy data, with 1 Gbyte costing $1.97 on average.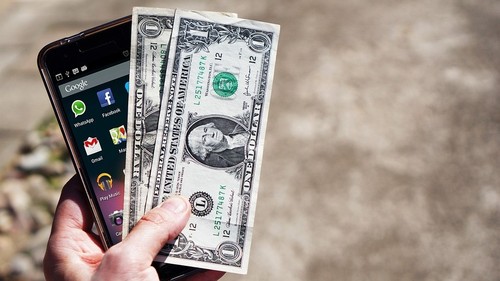 East Africa's prices were amongst the cheapest on the continent, with Tanzania ($2.18) and Rwanda ($2.20) in fourth and fifth place, while Kenya ($2.44) and Uganda ($2.73) were also at the lower end of the scale.
West Africa's prices were variable, with low prices in Guinea ($2.20), Nigeria ($2.78) and Burundi ($3.02), while in Benin, Niger and Senegal it is also quite affordable, at $3.39 for 1 Gbyte. But the price for 1 Gbyte of data is higher in countries such as Sierra Leone ($6.56) and Togo ($8.48), while some of the most expensive prices across the continent were in this region -- for example, in Guinea-Bissau ($16.95), Chad ($11.87) and Mauritania ($9.78).
South Africa ranked 16th of the 45 countries researched in terms of the most expensive data, at $6.81 per Gbyte. However, this is a lot cheaper than it was in early 2014, when 1 byte of data cost $14.06, more than double today's rate.
Data prices have been in the spotlight in South Africa this month after the country's Competition Commission published a report from its Data Services Market Inquiry calling SA data pricing "excessive."
Amongst a long list of recommendations was that SA operators MTN and Vodacom should drop their data prices immediately "in the region of 30% to 50%" within two months, or face prosecution. All local operators also need to provide their prepaid subscribers with a "lifeline package" of daily free data. (See SA Competition Commission Forcing MTN & Vodacom to Cut Data Prices and Free Data for All: SA Competition Watchdog.)
According to Research ICT Africa's stats, Southern Africa had a mix of the cheapest prices in Mozambique ($1.97) and Zambia ($2.70) and the most expensive in eSwatini ($21.39) and Zimbabwe ($20). South Africa was pretty average in the Southern African region, coming in slightly cheaper than neighbors Botswana ($8.87) and Namibia ($10.89) but more expensive than Lesotho ($4.09).
Some countries such as Sudan, Mali, South Sudan and Liberia did not have any information available for the third quarter of 2019, and were not included in the overall list.
Liberia is actually a very interesting market, as data prices have plummeted there during the past few years. Research ICT Africa's stats show that between the first quarter of 2015 and the first quarter of 2016, 1 Gbyte of data would have cost $12 but that dropped to $5 in the second quarter of 2016 and remained at $5 until the end of 2018. In the first quarter of 2019 it jumped up to $5.75 and the following quarter plummeted to $0.03 per Gbyte.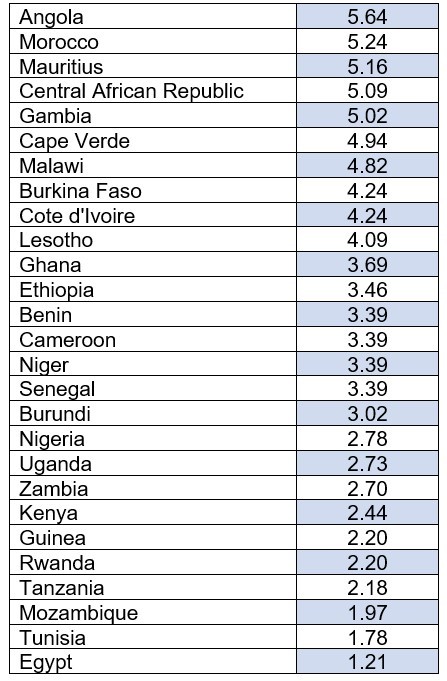 — Paula Gilbert, Editor, Connecting Africa