Vodacom Launches 4G Smart Feature Phone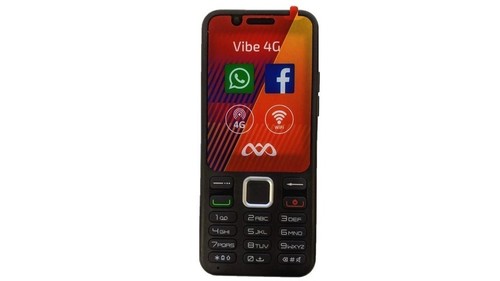 South African mobile operator Vodacom has launched a 4G smart feature phone, the Vodacom Vibe 4G.
This new category of "smart feature phones" is becoming more popular in Africa with rollouts across a number of markets by big mobile operators such as Orange and MTN. The phones look more like traditional feature phones -- with an old-school keypad -- but have bigger screens, better Internet access capabilities and access to apps such as WhatsApp and Facebook.
The Vodacom Vibe 4G will be available in South Africa for R299 (US$20) and will include 150MB of data per month over 12 months. This new version is a step up from the Vodacom Vibe 3G, which was launched last year -- the Vibe 4G sports a bigger display (2.8-inch), longer battery life and a 2-megapixel rear camera.
When asked if the device will be available via Vodacom's other African operations the telco told Connecting Africa that it was launching in South Africa first and "the other countries will follow".
Vodacom says the new Vibe enables voice-over-LTE (VoLTE), which ensures calls are made even when the 2G network is unavailable. The device also has voice-over-WiFi (VoWiFi) capability, which lets users make calls over any WiFi network. The device is, however, SIM-locked and can only be used on the Vodacom network.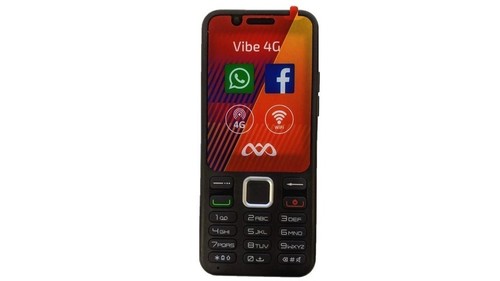 "In the past six years, smartphone penetration has doubled from 30% to 60% as customers migrate from 2G devices to 3G and 4G smartphones. To further drive this transition and help bridge the digital divide, we have now introduced South Africa's first 4G [smart] feature phone," says Davide Tacchino, terminals managing executive at Vodacom.
"Customers have bought over 10 million Vodacom-branded devices such as the Kicka range, the Aspire and Vibe 3G, to name but a few. By launching affordable branded suite of devices, our ultimate aim is to bring down the cost to communicate and to ensure digital inclusion for all," adds Tacchino.
In November 2018 at AfricaCom, MTN announced it had developed a 3G smart feature phone through a partnership with operating system maker, KaiOS, as well as China Mobile and chipmaker Unisoc. (See MTN, KaiOS, China Mobile, UNISOC Unveil Smart Feature Phone.)
The MTN Smart S phones were launched in Nigeria, Uganda and Rwanda in March 2019 and in South Africa in April, retailing for about $17.
In February 2019 at World Mobile Congress, Orange also confirmed it was bringing a $20 smart feature phone called the Sanza to Mali, Burkina Faso and Côte d'Ivoire from April, with plans to take the device into 13 more markets after that. (See Orange Unveils $20 KaiOS Smart Feature Phones.)
— Paula Gilbert, Editor, Connecting Africa