Vodacom Tanzania and South African mobile solution provider Flickswitch have teamed up to provide what they claim is a first-of-its-kind type of solution for Tanzania.
They have launched the Vodacom SIM Manager, a mobile connectivity management platform for companies looking to provide mobility and Internet of Things (IoT) services to their customers on the Vodacom Tanzania network.
The service has been developed to offer businesses with large-scale communication needs access to self-help online SIM management tools. Users can self-provision mobile numbers and build their own monthly packages by setting "smart" top-up rules.
"This is a significant step forward in growing our offering to business customers," said Arjun Dhillon, enterprise business unit director at Vodacom Tanzania.
Dhillon believes the service will stimulate innovation and provide support for SMEs (small and medium enterprises) and large corporates alike.
"Our smart SIM Manager Service ensures that business SIMs are loaded with data as they need them. This reduces the costs of managing device SIM cards, whilst at the same time ensuring operational uptime," he adds.
As of the end of June 2019, Vodacom had 14.3 million customers in Tanzania, of which about 8.1 million were mobile data customers.
Vodacom is the leading mobile operator in the country, with almost 32% market share at the end of March 2019, according to statistics from market research company Ovum. Tigo Tanzania and Airtel Tanzania are close behind with about 28% and 27% market share respectively: Four other operators make up the remainder with very small market shares.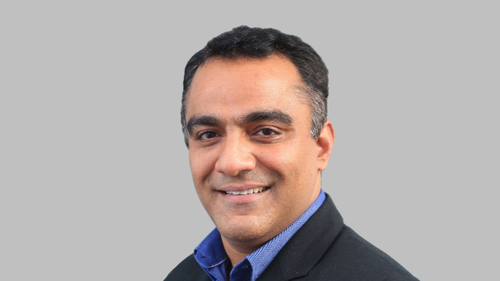 Flickswitch meanwhile, sees the deal as a good expansion opportunity for its enterprise self-service platform. Its SIMcontrol platform services more than 2,000 enterprises across ten African countries, and generates close to $7 million in revenue for its telco partners annually.
In an email interview with Connecting Africa, Flickswitch Executive Director Hein Koen said the South Africa-based company already offers SIM management services via relationships with mobile operators in South Africa, Namibia, Zimbabwe, Kenya, Zambia, Mozambique and Nigeria. It also offers a few data roaming options specifically optimized for devices that roam between African countries.
"Flickswitch was started in 2007. We help companies to manage large numbers of data SIM cards deployed in devices. Back then, mobile networks were maturing and data devices (not just phones) were being adopted by several industries, most notably the vehicle tracking industry," Koen explained.
"It was the very early days of 'machine-to-machine' communications -- the term 'Internet of Things' didn't exist yet. Companies offering these services started realizing that it is very difficult to manage company SIM data cards at scale. They also realized that the mobile networks were not incentivized to give them the tools to manage their spend on data properly. Flickswitch saw an opportunity to use technology to take away some of the pain and risk of managing SIMs at scale," he added.
Flickswitch makes its money by charging a small fee per SIM being managed.
"Because we don't make our money out of data spend we are truly incentivized to bring down our customers' spend and risks. We also offer business SIM management on prepaid -- something unique to Africa," Koen added.
IoT expansion
Vodacom believes the African device connectivity and IoT market is perfectly positioned for rapid growth in several sectors, not only in traditional areas such as mobile workforces, fleet management and point of sale, but also in new areas such as advanced agriculture, utility metering and smart security.
"IoT in Africa is still in its infancy, except for the tracking and security sectors where we are absolutely world class. The security technology coming out of Africa is really leading edge edge -- we have the perfect mix of good engineers, high budgets and high crime rates," added Koen.
"Consumer IoT is very small, but enterprise IoT is really starting to pick up. Other sectors seeing traction [include] logistics optimization, equipment monitoring & control, retail, and IoT devices linked to fintech."
In June, Flickswitch and international communications enabler BICS announced a partnership to accelerate the deployment of IoT in Africa, launching the BICS SIM for Things global IoT offering. The service allows enterprises to have "seamless" and affordable connectivity for their IoT projects in the region, and across international borders using multi-network SIM cards, over BICS's IPX network. (See BICS, Flickswitch Team Up on IoT.)
— Paula Gilbert, Editor, Connecting Africa