MTN Broadens Its Financial Services Reach in Nigeria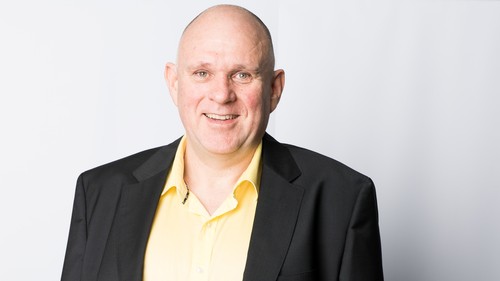 A subsidiary of MTN Nigeria has been granted a new licence in Nigeria that will allow the telco giant to expand its financial services business in the West African nation, where it already has 61.5 million mobile customers.
Yello Digital Financial Services (YDFS) has been granted a full "super-agent license" by the Central Bank of Nigeria, which MTN says will allow it to leverage its established distribution channels to offer a wide range of mobile financial services.
MTN Nigeria CEO Ferdi Moolman said in a statement that the super-agent license will enable the company to extend access to financial services to a much broader group of Nigerians.
"Through the network established by YDFS, MTN is in a position to broaden the availability of financial services for the under-served across the country. This marks a very important first step in leveraging our infrastructure to scale our fintech initiatives. We have also applied for a Payment Service Bank License, which will enable us in time to offer a broader and deeper range of financial services to those communities, and we remain hopeful we will receive approval shortly," Moolman added.
MTN said YDFS received approval in principle for its super-agent license in December 2018 and has been conducting a pilot project since then. The successful pilot has now led to the granting of a full license that will allow MTN to convert its existing airtime agents and recruit other small businesses to distribute financial services.
Last year, Nigeria's central bank indicated it would open up the banking system to non-financial institutions, such as mobile operators, to help improve access for millions of unbanked Nigerians. At the time, MTN Group CEO Rob Shuter said the operator would apply for a payment service banking license with plans to expand its MTN Mobile Money platform into the country in 2019.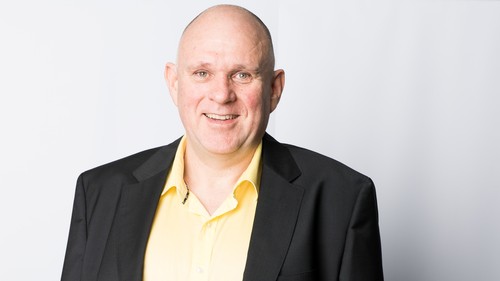 Last week MTN Nigeria published its maiden interim results since listing on the Nigerian Stock Exchange in May. The company said its local fintech business grew its revenues 21.2% year-on-year (YoY) for the six months ended June 30, 2019. However, the group's digital revenue in Nigeria decreased by 64.5%.
MTN has been pushing more aggressively into the fintech space lately and earlier this month it announced that former Vodafone Ghana CEO Yolanda Cuba was joining MTN as group chief digital and fintech officer. (See Former Vodafone Ghana CEO Joins MTN .)
"In the first half of 2019, we sustained a solid performance, delivering double-digit growth in service revenue, underpinned by growth in voice and data revenue. We added 3.3 million customers to our network, increasing our subscriber base to 61.5 million. Pleasingly, we saw data subscribers increase in the period by 2.1 million to 20.7 million," Moolman said.
Data revenue shot up by 31.7% and voice revenue increased by 11.4% YoY for the six months.
MTN Nigeria's interim earnings before interest, taxes, depreciation, and amortization (EBITDA) grew by 40% to 304.9 billion naira (US$842 million) while the operator's enterprise business also delivered decent results, with revenue increasing by 31.3% year-on-year.
"We made significant network investments to improve network quality and expand our 4G coverage. Our recent work to revamp our data prices and accelerate our 4G network has put us in a strong competitive position to offer more value to our customers, supporting data and voice revenue growth which will ultimately strengthen our business," Moolman added.
He said MTN Nigeria CFO Adekunle Awobodu plans to resign in the second half of 2019 "for family-related reasons." He said the identification of a suitable successor had already reached an advanced stage. Awobodu has been CFO of the Nigerian business since mid-2016.
MTN Nigeria is part of the South African-headquartered MTN Group, which operates in 21 countries in Africa and the Middle East.
— Paula Gilbert, Editor, Connecting Africa