Key Trends & Takeaways From West Africa Com 2019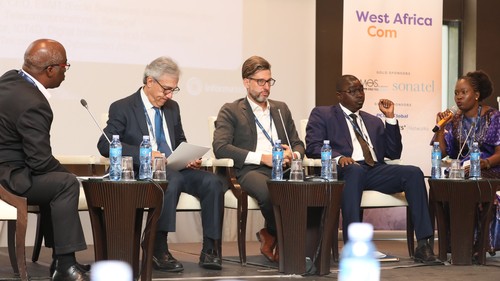 Satellite technology, the rise of fintech, mobile data prices and how to get better inclusion for women in tech were among the big trends discussed at the 16th annual West Africa Com event, which took place on July 10 and 11, 2019, in Dakar, Senegal.
So say two of the event's conference moderators, who, in emailed responses to questions, outlined for Connecting Africa what they thought were the main takeaways from the annual West African telecoms and tech event.
"Satellite technology is entering the game and is here to grow. Fintech players are in for the long run and are talking more about collaboration. Women in tech are making strides but still lagging behind with no inclusive models to bring them in," said Mariam Tendou Kamara, founder and MD of Baantou, a communications firm, and MadameDigital, a collaborative platform that supports women-led digital businesses evolving in the digital economy in West Africa.
Russell Southwood, who is CEO of Balancing Act, a telecoms and media consultancy company focused on Sub-Saharan Africa, agreed there was a general feeling that satellite capacity prices will continue to fall as there are many new satellite projects aimed at creating lower prices.
"The number of planned international submarine cables to West Africa also continues to increase and this will continue to push prices down as they will bring considerably more capacity than past cables," he said in an email. (See Google Invests in New Europe-South Africa Subsea Cable.)
Lower prices are also needed for consumers. "Retail mobile data prices need to fall and, as one speaker said, by as much as 50%, in order to widen the number of users," he added.
Southwood noted he also moderated an interesting panel on producing video content for a multiscreen environment in which speakers said the biggest barrier to increased use of online content is the price of mobile data.
Kamara said it was exciting to see the inclusion of more startups and entrepreneurs across various sectors -- including agribusiness and digital health solutions -- and more in-depth exposure to funders and the digital ecosystem from the standpoint of consumers and users.
Blurring boundaries
Southwood said this year it was more evident that the telecoms industry is seeing "the blurring of boundaries."
"Orange has talked of launching itself as a bank in West Africa, as it has done in Europe, and money transfer company Wari tried to buy Senegalese mobile network operator Tigo, and has also bought a bank. [The industry] won't quite look the same at the end of all this and there probably won't be mobile network operators as we see them now," he explained.
Kamara said there was a call for more innovation and more collaboration in the industry to be able to reach those that remain excluded, especially young people and women in rural areas. "We need to invest in quality assurance and training so that innovation brings in more qualified people to the norms and standards in more advanced ecosystems across the sub region and the continent. We also need to bring regulators and stakeholders at the same table to bring about concrete change in doing business models such as the urgent need to move away from obsolete rules and regulations still active across our countries," Kamara added.
She said the panel discussion on mobile money was also very striking, with rich content from all the speakers. "The stakes are very high and [mobile money] impacts billions of people in a region where bringing cash transactions to digitally excluded people is a huge and current issue," she said.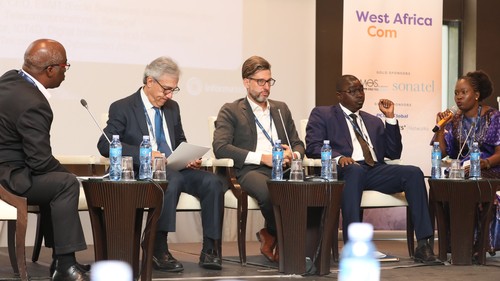 West African flair
"West Africa has the potential to exponentially grow its fragmented and fragile ecosystems with all the current regulations evolving," Kamara said of the region. "Connecting and interconnecting the various ecosystems makes Africa very attractive to investors and funders and those who are carefully watching and following trends. As an example, with the new Free-Trade zone and some of the other impacting regulations across the ECOWAS [Economic Community of West Africa States] we will see more changes in the right direction," she added.
"West Africa contains Sub-Saharan Africa's most populous anglophone market, Nigeria, but is largely made up of Francophone countries. Senegal and Cote d'Ivoire continue to be in the vanguard, but Mali is now encouraging startups, so the distance between the those at the front and the back will close up a little," Southwood added.
However, he noted that West Africa needs better wholesale bandwidth prices for inland countries such as Mali, Niger and Burkina Faso: The opening of a virtual landing station in Burkina Faso is a positive development, he added.
Cross-border operations is also a challenge in the region, he noted. "With some exceptions, digital startups have not yet got the hang of operating across multiple countries. They need to demonstrate they can operate at scale, particularly in francophone Africa," said Southwood.
He believes that better universal access policies and cheaper or low-cost spectrum are also needed to encourage new data market entrants.
More tech startups needed
Kamara believes West Africa "is coming along slowly but surely" but lacks the large population numbers and the cultural or social cohesion that benefit other major markets.
"We need to bring in more of the small but innovative players, especially well performing SMEs in tech who are under the radar and busy building their businesses across the tech industry. We also have small but effective players in media, who are key players in relaying tech news and specialized information. They should be engaged -- not just the big players and large entities who have the means to attend, and influence the agendas of platforms such as the West Africa Com and other conferences. They are real game changers," Kamara concluded.
— Paula Gilbert, Editor, Connecting Africa