EOH Admits to 'Serious Governance Failings & Wrongdoing'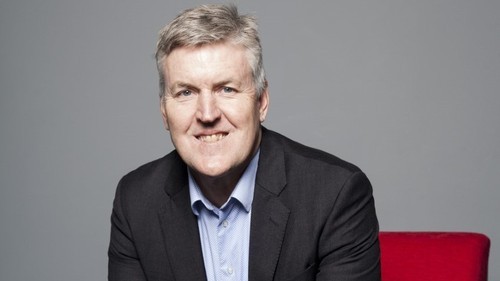 South African IT services firm EOH has confirmed that an independent investigation "has found evidence of serious governance failings and wrongdoing at EOH, including unsubstantiated payments, tender irregularities and other unethical business dealings" that could add up to R1.2 billion (US$87 million).
The company on Tuesday gave an update on the findings of a detailed forensic investigation by law firm ENSafrica, initiated by the EOH board back in February 2019. ENS was requested to conduct a comprehensive investigation into the group's contracts.
The investigation came on the back of considerable fallout in the market after the cancellation of a Microsoft channel partner agreement after an anonymous tip-off about alleged malfeasance.
Governance concerns pushed the group's share price on the Johannesburg Stock Exchange (JSE) down 38% over the past year and news of the report's findings on Tuesday shaved a further 4% off the company share price to 2,003 cents by 15:00CAT.
In a press briefing on Tuesday, group CEO Stephen van Coller admitted that it was not a great day for the company.
"It's fairly devastating when you join a business and then you have to go through the process we have just gone through over the past five months. I would never wish it on my worst enemies. I think it is really disappointing when a few people take so much from so many. And this is why the zero-tolerance on corruption stance taken by the board is so important and so important for the country," he said.
Van Coller has only been CEO of EOH since September 2018 and has been spearheading the company's financial and image clean-up. He thanked the whistle-blowers and staff who had come forward, enabling him to deal with the company's issues.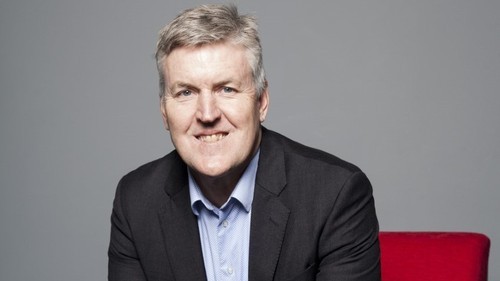 The core findings suggest that the wrongdoing was identified and primarily limited to EOH's public sector business run from the group head office, subsidiary EOH Mthombo and a limited number of EOH head office employees, who are now ex-employees.
The investigation found "multiple points of failure in governance and oversight mechanisms, inadequate and ineffective controls and appropriate systems thus creating an enabling environment for wrongdoing," EOH said in a statement.
Payments of R1.2 billion ($87 million) to approximately 78 supplier entities are being investigated to determine whether appropriate work was done for the alleged services rendered.
Van Coller said the company found out quite early in its investigation that it was a small group of eight people perpetrating the majority of the wrongdoing out of one company, EOH Mthombo: He said 93% of the R1.2 billion in suspicious payments came from that company.
He said the eight people paid around 84% of the payments to about 20 suppliers, some of them with the same directors.
"It was largely between 2014 and 2017, so over four years [it was about] R300 million ($21.6 million) a year in an R18 billion ($1.3 billion) turnover company. It is big numbers for sure but very localized when you look at the whole business. It was one legal entity largely out of the 270 legal entities that we actually deal with. And more importantly post 2017, with our new controls coming in we saw a steep decline. It's also important to note that a lot of those contracts have run out now," he said.
The company said some EOH employees were found to be conspiring with two preferred suppliers/partners to facilitate artificial or inflated software licence sales.
It also found: tender irregularities; systemic use of connected middle-men recognized and used as introducers and sales agents; and inappropriate gifting, sponsorships and donations.
Van Coller said the wrongdoing that the company found included some bribery and corruption. "Some people just stealing from us -- putting in invoices and taking money out of the company where they were directors; also in some cases overpaying enterprise development suppliers for very little work done."
However, he said in the R1.2 billion flagged "there are also possibly some very legitimate payments" and splitting out the good from the bad is the next phase of ENS' work".
Implicated thrown out
EOH has already terminated the employment of individuals who have been directly implicated in the identified wrongdoing. The company has also reported the concerns and the details of those implicated to the Directorate for Priority Crimes Investigation (DPCI, known locally as the Hawks).
"EOH is committed to ensuring that all perpetrators of wrongdoing are brought to justice."
It has also instructed ENS to initiate criminal charges and lodge civil claims to recover losses.
In light of the findings, the group is developing a comprehensive remediation plan and is working to revise the corporate structure, implement robust risk management and mitigation initiatives, appoint new leadership and increase transparency, accountability and reporting.
Big guns bow out
Just one day before the findings were announced EOH announced the resignations of both of its internal CEOs, Zunaid Mayet and Rob Godlonton, as well as non-executive director Pumeza Bam.
A major restructuring at the IT services company effectively saw it split into two last June. At the time, Mayet stepped down as the CEO of EOH and took over as CEO of newly formed Nextec, while Rob Godlonton took over as the CEO of EOH's ICT business. Van Coller was appointed as overall group CEO, leaving mobile operator MTN where he was VP of digital services, data analytics and business development.
The timing of Mayet, Godlonton and Bam's resignations led to some speculation about whether the departure of the executives was linked to the findings of the report, but Van Coller squashed this notion.
"They have shown amazing leadership by allowing the company to now move forward post this report and investigation by giving new management and board space to move forward. I think this is an example of good leadership that was shown by minister [Nhlanhla] Nene when he wasn't implicated in anything but he stepped down as finance minister just because he had been there when some things had happened. I think we should applaud them for that," Van Coller said.
EOH said in a statement on Monday that both Mayet and Godlonton had resigned on July 12, 2019 but "to ensure a smooth transition" will assist with the handover of their respective businesses until the end of October 2019.
Godlonton had been at EOH for over 11 years and Mayet had been with the company for ten years. Bam also resigned on July 12 after seven years as an executive director and most recently as a non-executive director for the past two years.
Van Coller and Group CFO Megan Pydigadu will assume a caretaking leadership role for the ICT and Nextec business units on an interim basis.
— Paula Gilbert, Editor, Connecting Africa