Spotify Lite Launches in Africa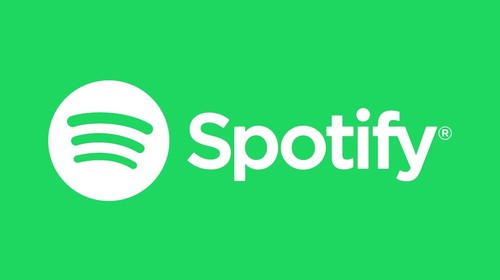 Music streaming service Spotify has launched a 'Lite' version for emerging markets around the world, which is now available in South Africa, Egypt, Algeria, Morocco and Tunisia.
Spotify Lite is "a small, fast, and simplified version" that works much like the main Spotify app but with a few extra features that ensure it uses less storage, data and battery to optimize performance. This makes it more suitable for the older devices and operating systems used by many African users and keeps the price of using the app down.
"Music is meant to be enjoyed by everyone, regardless of your network connectivity, data plan, and whether or not you have the latest phone," Spotify said in a statement about the new data-light version of the app.
"Spotify Lite was built from the ground up based on user feedback from around the world, allowing millions more to enjoy the world's best music experience -- especially in areas with limited bandwidth and phone storage," said Kalle Persson, senior product manager at Spotify.
The Spotify Lite app only takes up 10MB of storage on a device, compared to the around 90MB of the original app, and enables the user to set a data limit and get a notification when that limit is reached, a feature that is key for African markets where data prices can still be prohibitive.
Other tech companies such as Facebook, Uber and YouTube have already found success with their 'Lite' low-bandwidth, low-footprint apps for emerging markets.
Lite can be downloaded by both free and Spotify Premium users and used either alongside or independently from the main Spotify app on all Android phones running version 4.3 or higher.
Spotify now has more than 200 million monthly active users worldwide, of which more than 100 million pay for Spotify Premium.
Spotify Lite is now available for Android devices in 36 markets across Asia, Africa, Latin America and the Middle East, with more markets and features to follow. Currently the Lite version is not available for iPhone users.
So far in Sub-Saharan Africa it is only available in South Africa but in North Africa you can get access to it in Egypt, Algeria, Morocco and Tunisia.
Spotify Lite is also available in: Brazil, Canada, Mexico, Argentina, Peru, Chile, Colombia, Bolivia, Costa Rica, Dominican Republic, Ecuador, El Salvador, Guatemala, Honduras, Nicaragua, Panama, Paraguay, Uruguay, Saudi Arabia, Lebanon, Oman, Jordan, Bahrain, United Arab Emirates, Kuwait, Qatar, Indonesia, Philippines, Vietnam, Malaysia, India.
— Paula Gilbert, Editor, Connecting Africa