Michael Joseph Returns to Lead Safaricom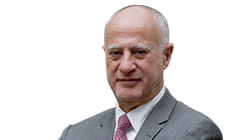 Former Safaricom CEO Michael Joseph will be stepping back into the role in an interim capacity after the death of CEO Bob Collymore on Monday morning.
The decision was made at a special board meeting of the Safaricom directors on Monday and Joseph will take up the role of interim CEO with immediate effect.
"Mr. Joseph will hold this position until the board communicates in due course, on a permanent appointment," the Kenyan telecoms operator said in a statement Tuesday morning.
Joseph was Safaricom CEO for ten years before retiring in November 2010, when he handed over the role to Collymore. Joseph is a Safaricom board member and the current chairman of the board of Kenya Airways.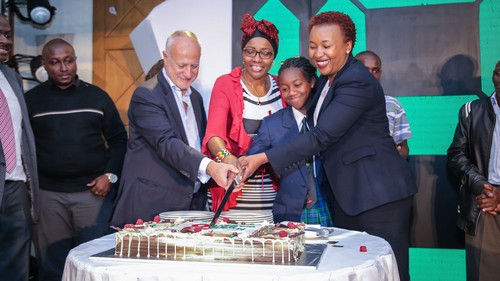 "The board is confident that during this transition, Mr. Joseph will provide the necessary guidance and leadership to the company and its employees," the statement said.
On Monday the market was shocked by the news that Collymore had lost his battle with cancer at his home in Nairobi in the early hours of the morning. (See Bob Collymore Loses His Battle With Cancer.)
The Guyanese-born British citizen had for several years been battling acute myeloid leukemia and had taken several months of medical leave between October 2017 and July 2018 to receive treatment abroad.
Collymore was expected to step down as CEO later this year but in May 2019 Safaricom extended his contract for another year, to August 2020. (See Collymore Extends His Stay at Safaricom.)
It seemed his health had improved, but Safaricom said that his condition had worsened in recent weeks.
Safaricom, which is 35% owned by the Kenyan government, controls about 63% of Kenya's mobile market, with almost 31.9 million subscribers. South African operator Vodacom also owns 35% of the company, while Britain's Vodafone has a 5% stake.
During his previous tenure as CEO, Joseph steered the company from a subscriber base of less than 20,000 to more than 16.7 million subscribers. M-Pesa, the popular mobile money transfer service, was also launched under his leadership. His achievements during that tenure secured Joseph a place in the Light Reading Hall of Fame earlier this year. (See this video from 4:33 to 6:27.)
Safaricom recently posted a 7.1% year-on-year rise in revenues, and a 10.7% increase in EBITDA (earnings before interest, taxes, depreciation and amortization), for the year ended March 2019, driven by a 19.2% boost in revenues from M-Pesa services. (See Safaricom Delivers Solid Growth in FY19.)
— Paula Gilbert, Editor, Connecting Africa