Tracking Liberia's Transition of Power
Liberia is about a week away from
its monumental election
, where for the first time in 73 years, power is set to be peacefully and democratically handed over to a new government, as President Ellen Johnson Sirleaf is set to step down to mark the end of her two terms after being the first president elected after the Liberian Civil War.
Liberia suffered a brutal civil war over 14 years which destroyed lives, infrastructure and development. It ended in 2003 and the first election was 2005. Since then the nation suffered Ebola as well as a crash in its commodities prices.
In Liberia currently, the emphasis is on ensuring a peaceful and transparent election, and technology developers have been playing their part to realise this.
ILab Liberia, a non-profit technology hub in the capital Monrovia that provides tech solutions to civil society organisations and international bodies to promote good governance, citizen engagement and information sharing, has developed a few initiatives for the election.
Carter Draper, programs director for ILab Liberia, says there are a few major projects they have been working on this year, including a 'Promise Tracker.' That is connected with a local media website where a map shows the different districts in Liberia, and within that lists the candidates, with their party affiliation, and a photo where available. Also, where the data is available, people can read the election promises of the candidates.
Since the last election in 2011, ILab has also been supporting Liberia's Early Warning and Response Network, where a network of volunteers throughout Liberia's towns and villages work as eyes and ears for conflict, disputes or illness outbreaks.
"Because it's an early warning system we report on issues of rape, land disputes, tribal conflicts border crossing armed robberies anything violence and we put it into the system.
"People can send their reports via SMS, an app, email or online through the website. The information is then verified and approved at the backend. The system then maps where the reports happen, listed as the specific crime or incident and when it happened.
"At the of the month we come together as a steering committee and we process the information coming in, into severity ranking reports. Those reports are shared with responders to go and mitigate the problems."
The data is used by education, health and security services in Liberia as well as the United Nations, Draper said.

The maps can be embedded in other websites, and people can look through different categories to find hotspots.
When Ebola struck the nation in 2013, they were able to get the reporters to add in data to report cases of the illness in their areas.
For the 2017 election, reports of disputes and violence can already be seen on the map.
"For the election, we are working with them and getting them to report election related issues. Some of them will be able to be observers for the election," noted Draper.
With Liberia still developing, there are many good opportunities to use technology to increase development, and help it leapfrog challenges more developed nations have gone through.
"Tech sits at the core of the development in Liberia... look at the infrastructure of developed versus developing countries. Cities are getting smarter due to access to technology," he said.
Draper is also hopeful this election will bring in a leader who is interested in tech to see it further developed, "so we can speed things up."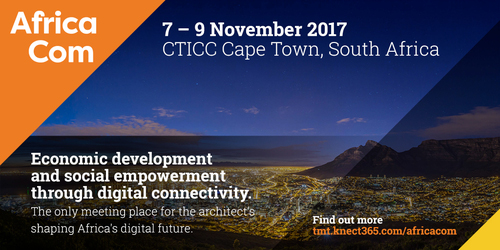 Find out more about the startups and innovations facilitating positive societal change in Africa at AfricaCom's AHUB (7 – 9 November 2017, Cape Town). The AHUB is the meeting place for Africa's startup community, linking business ready entrepreneurs, developers and startups with accelerators, investors, VCs and business mentors. Find out more about the AHUB and how to get involved here.
The biggest African tech and telecoms event in the world, AfricaCom, returns to Cape Town 7 – 9 November, 2017. Find out more about the 20th anniversary event here.
Attendees are able to access 450 exhibitors and a range of free AfricaCom content by signing up for a free visitor's pass here.
Gain unrivalled access to everything AfricaCom has to offer, including the AFEST music festival by purchasing a delegate pass here.
Be part of the African tech and telco conversation here:
Twitter
Facebook
LinkedIn
Instagram
— Stacey Knott is a freelance multimedia journalist based in West Africa.