In celebration of its 20th anniversary, AfricaCom 2017 is launching a new Technology Arena, and has secured Microsoft as the lead sponsor.
Located in the recently expanded and soon to be opened wing of the CTICC (Cape Town International Convention Centre), this new exhibition hall will be dedicated to technology innovation and Africa's journey towards the fourth industrial revolution. (See AfricaCom to Add Technology Arena as it Turns 20.)
Incorporated into this bustling zone will be an Innovation Stage that, from November 7-9, will feature visionary insights on future tech trends and includes energetic discussions on the Internet of Things (IoT), Smart Cities, Big Data, Fintech, Blockchain, E-Health and Artificial Intelligence. Also on show will be a range of wearable tech, drones, a host of augmented and virtual reality gadgets, games, and applications, all housed in one comprehensive, smart space.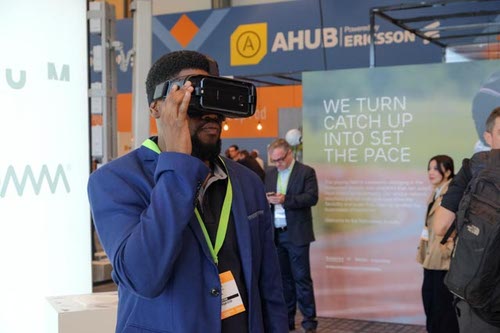 This buzzing hive of activity will be home to more than 100 exhibitors, as well as the centrepiece of the arena, AfricaCom 20/20, a new show floor feature dedicated to accelerating Africa's digital transformation. As the centerpiece of the Technology Arena, AfricaCom 20/20 will host the Technology Arena Launch Party that signals the start of the 20th anniversary celebrations on the evening of Monday November 6, as well as acting as the base for all other 20th anniversary celebrations.
Visitors can also expect a vibrant showcase of new digital solutions presented by AfricaCom's top 20 innovators, and thought-provoking conference content built around the theme 'providing clarity of vision on future tech trends.'
Commenting on behalf of the Technology Arena's lead sponsor, Asif Valley, Cloud Development Lead - Microsoft South Africa, stated: "Digital transformation is critically important to the success of businesses across Africa, and Microsoft is focused on helping our customers successfully achieve their digital business transformation. Powered by our people and our mission to empower every person and every organisation on the planet to achieve more, we have been driving cloud innovation and growth across Africa for a number years.
"We also recently announced a significant investment into data centers in the African region, which expands on our existing investments aimed at: unleashing innovation to solve some of the biggest problems facing humanity; building and developing small businesses; and alleviating unemployment and poverty on our continent." (See Microsoft Plans Cloud Services Launch in Africa in 2018 and Why Microsoft's Cloud Burst Is a Game Changer.)
Also on display in the new Technology Arena will be specially created demo pods that will enable AfricaCom delegates, of which there are expected to be more than 13,000 this year, to interact with next generation technologies and help shape their own visions for Africa's digital development.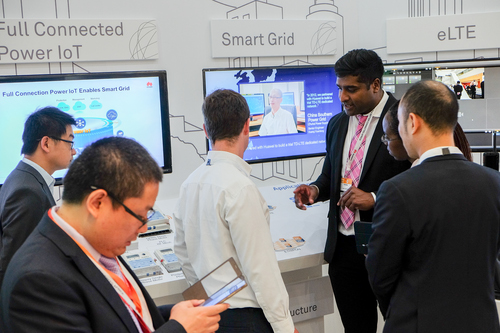 Underpinning the entire show, and highlighting the topics that will dominate the Technology Arena, are the questions:
What are the skills needed to accelerate Africa's digital transformation?
What infrastructure, policies, partnerships and collaborations are required to turn Africa into a global digital giant?
What will the next 20 years of digital transformation in Africa look like?
How will that digital transformation impact different vertical markets, such as manufacturing, utilities, agriculture, education, government, banking and more?

Some of the solutions will include innovative use of technology to solve socio-economic challenges in Africa, as well as transformative business models that will help African enterprises capitalize on the potential of digital disruption and take positive steps towards digital inclusion.

Providing some of the answers to these questions, and shining a light on potential solutions, is this year's AHUB, also conveniently located in the Technology Arena.

The AHUB will showcase talent and facilitate ICT partnerships, and is geared once again to unleash the power of Africa's startup ecosystem. New for the 2017 event is a programme designed to highlight the critical role of entrepreneurship in fuelling the continent's digital economy. This will feature briefings for both startups and investors, as well as live pitch sessions.

Also in the mix for the first time is the AHUB Start-up Academy with skills workshops and sector snapshots covering FinTech, E-Health, AgriTech, clean energy and ICT4D.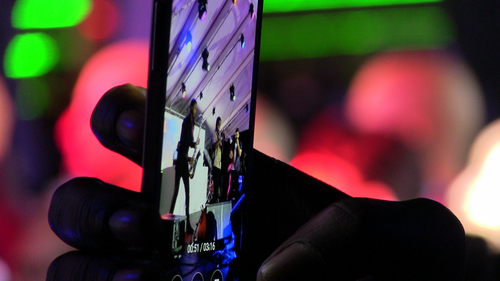 Critical for entrepreneurs will be a series of panel discussions aimed at helping them understand investor mentalities and also how to develop a disruptive mindset.
"AfricaCom has always been the event to attend in order to futureproof one's business, getting the inside track on systems that will affect growth and development, as well as gaining the opportunity to meet other like-minded and complementary businesses involved in the sector," commented Tom Cuthell, Portfolio Director at KNect365, which produces the AfricaCom event. "It has evolved over the years from being a purely telecommunications-based event to one where technology commands the stage. As it underpins everything, it seemed only fitting that we create an exhibit in which to centrally house some of the most exciting tech and ideas that will impact Africa's digital advancement," added Cuthell.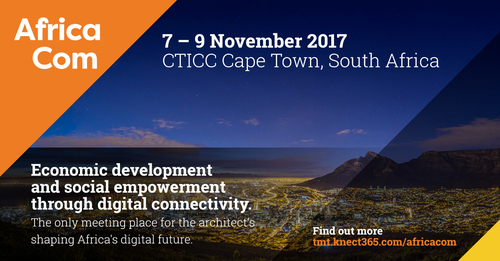 AfricaCom runs from Tuesday November 7 to Thursday November 9, 2017. Find out more about the event, including the Technology Arena, here.
You can even attend the exhibition, including the Technology Arena and a number of key features, for free: Sign up for your visitor pass here.
Take advantage of everything the largest event in African tech and telecoms has to offer by purchasing a Silver, Gold or Platinum Pass: Find out more and purchase your pass here.
Be part of the African tech and telecoms conversation here:
Twitter
Facebook
LinkedIn
Instagram
— Amy Turner, Digital Content Marketer, KNect365