Kenyan Authorities Drop Plans to Break Up Safaricom – Report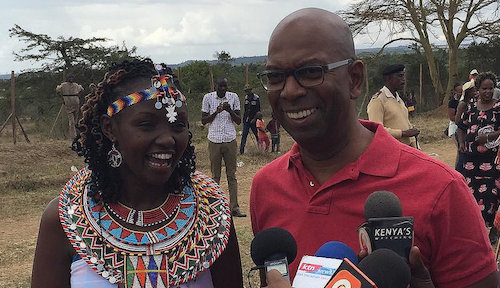 Kenya's telecom regulator has abandoned plans to split up mobile operator Safaricom as a means of curbing its dominance, prompting an outcry from rival carriers.
According to a forthcoming regulatory report -- a draft version of which has been seen by Africa's Business Daily publication -- authorities have scrapped an earlier proposal to split Safaricom Ltd. into separate voice and mobile money companies.
Data shows that Safaricom holds a market share by mobile subscriptions of more than 70%, and that its dominance has grown in the last five years.
Despite this, authorities have defended their decision not to press ahead with the break-up of Safaricom, saying it was taken after widespread industry consultation, according to a Business Daily story.
Safaricom's competitors, which include Airtel and Telkom Kenya, have lashed out at the latest update, arguing the regulator has not gone far enough in proposing remedies to improve competition.
Safaricom, unsurprisingly, has previously argued that its break-up would punish success and harm consumers that benefit from its service offerings. CEO Bob Collymore told Business Daily he was looking forward to the release of the latest regulatory report but also said it "must not be used as a tool to reward inefficient operators."
The original proposal to split up Safaricom came from the Analysys Mason market research company, which regulatory authorities commissioned to carry out a study of the Kenyan telecom market last year.
According to Business Daily, Analysys Mason advised authorities to mandate "mobile money interoperability" between different players as a market remedy. Failing that, it recommended a separation of Safaricom's M-Pesa mobile money business from the rest of the company.
The latest report appears to water down the interoperability proposals, besides dropping the plans for a break-up of Safaricom, reports Business Daily.
Authorities are said to have denied watering down the original proposals, insisting the new report simply takes on board feedback from the industry's main stakeholders.
— Iain Morris, News Editor, Light Reading