Airtel Downplays Africa Exit Talk – Report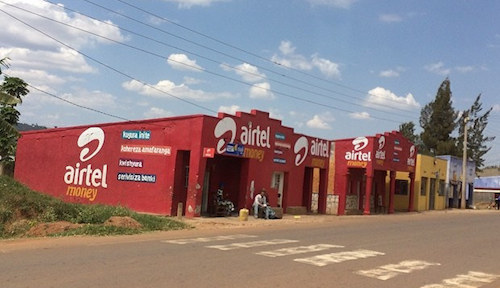 Bharti Airtel has reportedly dismissed suggestions that it is set to quit the African markets of Kenya, Rwanda and Tanzania but said it is open to the possibility of a profitability-boosting merger.
In a statement republished in Africanews.com and several other online publications, the India-headquartered operator said: "We had stated that we are open to consolidation opportunities either through acquisitions or mergers to create a viable business in these three (Kenya, Rwanda and Tanzania) markets," said the operator. "It was never said that we were looking at exiting these markets."
The wording of the statement does not rule out an exit in future but downplays its likelihood.
It comes after India's Economic Times newspaper wrote that Bharti Airtel Ltd. (Mumbai: BHARTIARTL) needed to exit African markets where it has been underperforming. Analysts have said that quitting markets in east Africa would reduce Airtel's leverage and lead to improvements in profit margins.
Africanews said the Kenyan government had not received any notification that Airtel is planning to leave Kenya. The publication was unable to reach representatives of the Rwandan and Tanzanian governments.
Airtel has already slimmed down in Africa, selling a couple of its businesses in West Africa to France's Orange (NYSE: FTE) last year.
Guy Zibi, the managing director of the Xalam Analytics market-research business has previously suggested that Airtel could look to narrow its focus in the region. The operator currently maintains networks in 15 countries, but in six of these it was racking up losses earlier this year. (See Bharti Airtel: Out of Africa?)
The offending markets were Chad, Kenya, Niger, the Republic of Congo, Rwanda and Tanzania.
One problem for Airtel would be getting a decent price for its assets in the current circumstances. And a merger with a rival network could run into opposition from competition authorities.
Despite the problems it faces in some markets, Airtel has been linked with a possible takeover of Nigeria's indebted 9mobile. A merger between 9mobile and Airtel's local business would produce a new market leader, although Airtel could face competition for the asset.
"A consortium of banks is looking for a buyer for the company, which has failed to repay debt worth about $1.2 billion," said the Economist Intelligence Unit (EIU) in a report about the telecom sector's outlook in 2018. "Vodacom, Virgin Media and Bua Group are reportedly interested in a deal."
The EIU also draws attention to the dilemma facing Airtel in its domestic market. "After going on an acquisition spree this year, India's Bharti Airtel will have its work cut out in 2018," said the market research company. "The company will focus on clearing regulatory hurdles and completing its planned takeover of the mobile phone business of Tata Teleservices, as well as that of the Indian unit of Norway's Telenor."
Hit by competition from Indian new entrant Reliance Jio, Airtel Airtel reported an 11.7% fall in revenues in its recent third quarter, to 21.8 billion Indian rupees ($337.7 million), compared with the year-earlier quarter. Its net income tumbled 76.5%, to INR3.4 billion ($52.7 million), over the same period.
In Africa, Airtel said that underlying revenues were up 2.8% in the quarter and that it was implementing "cost control initiatives" to improve profitability.
— Iain Morris, News Editor, Light Reading