Is There an Appetite for an African Mobile IPO?

Indian telecoms giant Bharti Airtel, saddled with about US$13.9 billion in debt, is considering an IPO of its African operations in order to better balance its books. But is this a good time and will there be an appetite for such an offering?
The timing suits Bharti. It is under pressure in its home market from newcomer Reliance Jio and while Airtel has managed to avoid having its business in India undermined by the disruptive new entrant, it has had to cut and spend to retain its place as market leader. (See Another Tough Year in Store for Indian Telcos – Research and How Airtel Fought Back Against RJio.)
But it needs greater financial security and is believed to be mulling the sale of its mobile towers business in India. (See Consolidation Coming to India's Tower Sector.)
An IPO of its Africa business would also generate useful capital for debt reduction, so it wasn't shocking to see Bharti announce that it is in discussions with various banks and other financial institutions about the possibility of listing the stock of BAIN NV (Bharti Airtel International Netherlands, the holding company for its operations in Africa) on "an internationally recognized stock exchange."
According to analysis by Bloomberg, even if Bharti listed a 49% stake in BAIN (it would want to retain a majority stake), it might raise just $2.2 billion from a listing based on the kinds of valuations that African mobile operations attract on the stock markets. That's not going to put a massive dent in its overall debt but it would certainly help and also bring external investors into the operation.
The timing of an IPO exploration makes sense for Bharti not just from a debt reduction/domestic squeeze position: During the final three months of 2017, its Africa business is growing in terms of customers, revenues and traffic and it's hard to imagine why those trends would halt, though it's worth noting also that the average revenue per user did decline. (See Africa Stars in Airtel's Q3 Results.)
Bharti needs to be seen to be doing the right thing by its investors, with debt reduction a positive step for the company and its standing with investors. Unless the banking advisers suggest that there is little or no appetite for such stock, or that the returns would be minimal, I'd expect to hear about a listing within the next few months.
— Ray Le Maistre, Editor-in-Chief, Light Reading for Connecting Africa.
All resources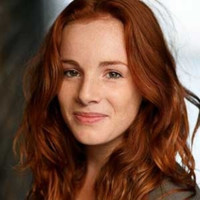 CodeSpace is a South African organization, based in Cape Town, providing young people with the skills to excel in technology careers. We caught up with the founder Emma Dicks to find out ...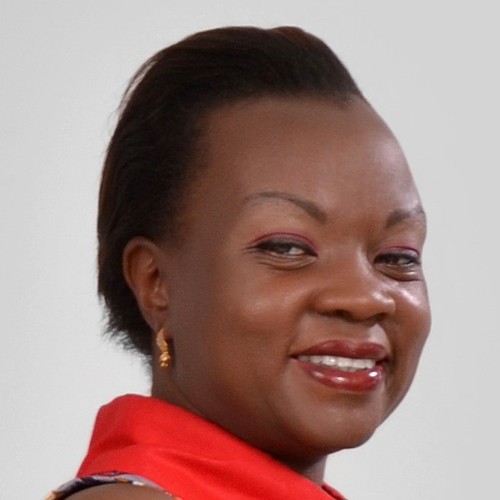 The largest population growth globally is happening in Africa and innovation in agriculture is, without a doubt, an important tool to tackle food security for the rapidly growing population.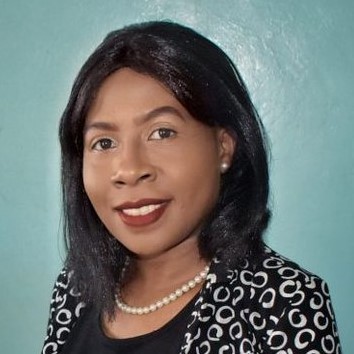 Gender-responsive policy is critical for Africa and involves the integration of gender in ICT-related strategies, policies, plans and budgets, with clear gender-equality targets. So says ...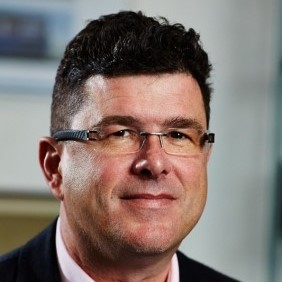 The way in which banking and travel have embraced technology has created a "digital first" approach for people across the world. Whether it is booking flights or transferring money, many ...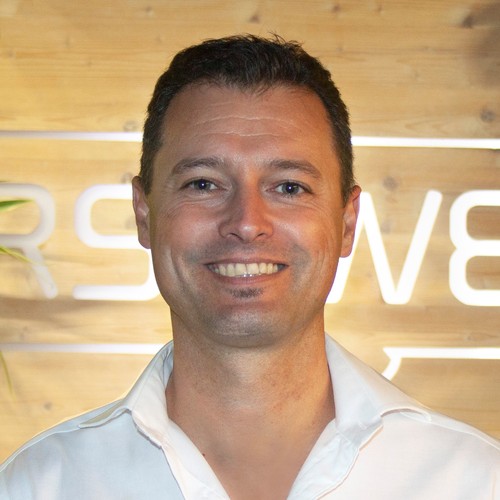 Just like the Internet itself many years ago, the Internet of Things (IoT) was initially viewed as nothing more than a fad that would have little impact on our daily lives. We know now ...

All AfricaCom Perspectives
Tuesday, August 18, 2020
11:00 A.M. South Africa Standard Time
Session One
African Telecoms Outlook 2020
Date: 08/18/20 @ 11:00 A.M. SAST

Speaker: Paula Gilbert, Editor, Connecting Africa
This year did not begin the way most people expected it to, so what does the future of the telecoms sector look like in Africa in 2020? In this Connecting Africa online event, local analysts and industry stakeholders will discuss what African operators' priorities for the year should be and the most significant market trends expected to dominate in 2020.
Will MNOs focus on sweating their current assets rather than investing in new technologies like 5G?
What impact will COVID-19 have on the continent's networks?
What are the hot market trends in Africa when it comes to voice, data and mobile financial services?
Diversification strategies: entering adjacent markets; MVNO sub-brands; cost consolidation
How are companies unlocking rural connectivity as a growth driver?
12:15 P.M. - 12:30 P.M. BREAK
Session Two
Exploring the Value of 5G in Africa
Date 08/18/20 @ 12:30 P.M. SAST

Speaker: Paula Gilbert, Editor, Connecting Africa
The majority of 5G in Africa is still in the testing stage. However, as operators prepare their networks for the technology jump, what strategies are they deploying to ensure they gain the full value that 5G can offer Africa? This digital symposium will give you an insight into the opportunities and challenges facing Africa's 5G rollout, with some country specific case studies unpacked.
How 5G-ready is African enterprise?
Is 5G a priority for in Africa, should it be? Or can operators and businesses focus on growing their 3G and 4G networks for enterprise instead?
What are the most significant enterprise business applications for 5G deployment on the continent, and where can 5G facilitate IoT applications?
Africa's 5G readiness: infrastructure lag, transition from 2, 3 & 4G
Which development strategies are being implemented to bring 5G to the African enterprise markets?
---
Thursday, August 20, 2020
11:00 A.M. South Africa Standard Time
Session One
Mobile Money 2.0: the Bright Future of Mobile Financial Service Innovation
Date: 08/20/20 @ 11:00 A.M. SAST

Speaker: Paula Gilbert, Editor, Connecting Africa
Africa was the birthplace of Mobile Money and while it continues to rise in popularity, the industry is quickly evolving and launching more mobile-based financial services every day. In this Connecting Africa online event, local analysts and industry stakeholders will discuss how telcos are disrupting the financial services space and what the rise of Mobile Money 2.0 will look like for Africa.
From cash to mobile: heading towards a cashless society
Expanding MFS offerings beyond mobile money transfers
MNOs vs banks vs fintechs: an evolving competitive landscape
Unconnected and unbanked: fintech to improve financial inclusion
The rise of micro-loans and insurance through mobile platforms
12:15 P.M. - 12:30 P.M. BREAK
Session Two
Connecting the Next Billion: Strategies for Getting Africa On-Grid
Date 08/20/20 @ 12:30 P.M. SAST

Speaker: Paula Gilbert, Editor, Connecting Africa
Africa has the fastest growing population in the world and also the youngest, with 60% of Africans under the age of 25. It is clear that the next billion connected are going to be the mobile-only generation. This digital symposium will bring industry experts together to discuss Africa's digital divide and how to get devices into the hands of young Africans and empower them to join the digital revolution.
Who's Driving? The role of government & regulator, private tech companies, and public-private partnerships
Device affordability: are we reaching a tipping point?
Status check: Satellite vs Fiber and the enduring infrastructure gap
Exploring the wider societal and economic benefits of a connected, digitally literate continent
---
Safaricom Spark Fund Portfolio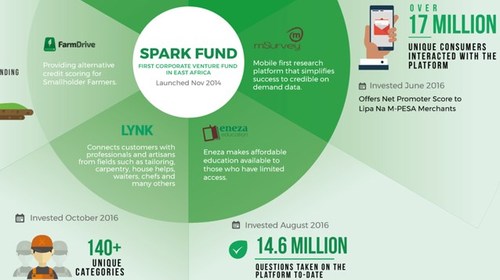 Infographics archive
AfricaCom 2019 Preview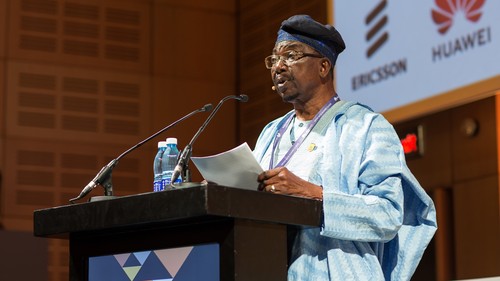 Slideshow archive