Hurricane Electric PoPs Into Nairobi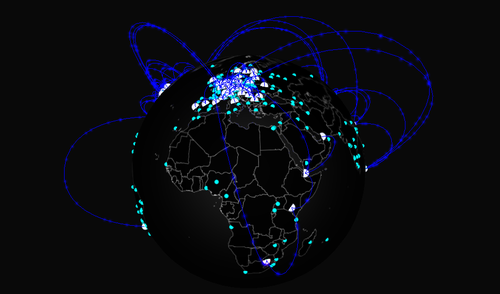 In yet another sign that Africa's data center and cloud sector is set to boom, international IP network operator Hurricane Electric has set up its third African point of presence (PoP), this time in Kenya, and plans further expansion across the continent in 2018.
The operator, best known for its North American operations but boasting an IP network presence across all major global markets, has established itself in Nairobi's East Africa Data Centre, signaling its entry into the Kenyan market.
Hurricane Electric already had PoPs in Johannesburg, South Africa, and the connectivity hotspot that is Djibouti. (See The Making of Africa's Most Strategic Bandwidth Hub.)
Hurricane Electric notes that the East Africa Data Centre is "one of the most connected facilities in the region and boasts long distance fibre routes to Uganda, Tanzania, Rwanda, Burundi, Ethiopia and Somalia," and that with the opening of its PoP there, "customers of the East Africa Data Centre and others in the area now have a variety of new connectivity options as well as the ability to improve fault tolerance, load balancing, congestion management and transit of next-generation IPv6 traffic."
In addition, other companies with a physical presence at the East Africa Data Centre will now be able to interconnect with Hurricane Electric and exchange IP traffic with its global network, "which offers over 19,000 BGP sessions with over 6,500 different networks via more than 160 major exchange points and thousands of customer and private peering ports," notes the operator. IPv4 and IPv6 connectivity is available via GigE, 10GigE and 100GigE ports.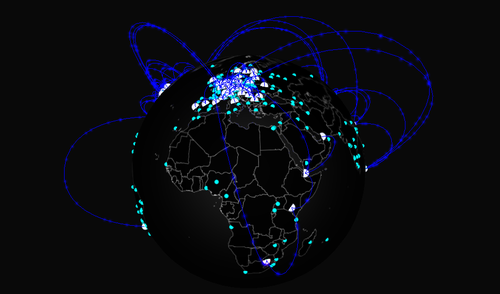 "Because the region is so well connected, Nairobi has proven itself to be an important technological hub for Kenya and beyond," noted Mike Leber, president of Hurricane Electric, in a prepared statement. "Our newest site will allow customers of East Africa Data Centre to tap into the bandwidth and reach of Hurricane Electric's rich global network and we are grateful for the opportunity to support them," he stated, adding that Hurricane Electric is "committed to further expanding into even more African countries in 2018."
Africa's data center and cloud services sectors are hot right now, with multiple international players boosting their presence across Africa and preparing for the expected uptake of cloud services across the continent. Find out more in our upcoming free webinar, Cloud Demand and The African Data Center Market, on Thursday November 2, when Xalam Analytics Managing Director Guy Zibi will provide exclusive insight into the market's main developments. Register for free here.
For more on Africa's data center and cloud services sectors, see:
— Ray Le Maistre, International Group Editor, Light Reading for Connecting Africa.