South African Operator Eyes Radical Approach to Network Management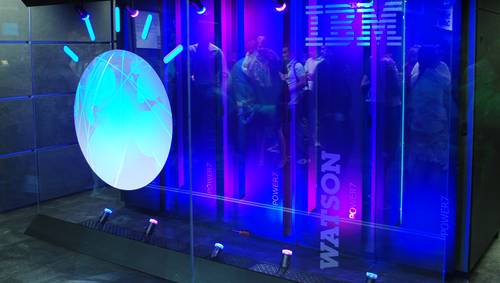 With a view to missing out a few generations of legacy network management software implementations, a major South African telecoms network operator is eyeing up the potential of deploying cutting edge software to manage its infrastructure, according to IBM.
In a presentation at this week's SDN NFV World Congress in The Hague, Netherlands, about the potential impact of automation on network management, Ciaran Ryan, Development Director for IBM, provided a view about how the management of communications networks will involve.
According to the IT giant, which has worked with many large carriers on their support software requirements, network operators will migrate from reactive operations to proactive operations and ultimately to automated operations enabled by "cognitive" systems. Ryan said that communications service providers need to "outthink the network" and embrace "cognitive operations" that build on "cognitive analytics" to transform network business operations and enable the introduction of network functions virtualization (NFV).
Those cognitive functions come from the use of analytics capabilities and artificial intelligence (AI) tools, added the IBM man. Automation, he noted, can't be "just the automation of existing functions… it has to include machine learning and analytics," he stated.
IBM, it should be noted, is regarded as a one of the leading experts in machine learning thanks to its 'Watson' predictive analytics developments. (See IBM: AI Needs More Than Just Technology.)
Ryan also noted that a major South African network operator had revealed its belief that such capabilities would be important in the near future: "Ultimately, computing is about networked intelligence, and the real impact of the Internet and devices will occur once that translates into automation and machine intelligence. So cognitive computing will transform our world," a senior executive from the operator had noted during an exchange with IBM.
IBM is not revealing the identity of the operator, but Telkom, Vodacom and MTN are the leading network operators and ones that would most likely gain the most from the automation of network management processes: All three have existing relationships with the IT systems giant.
There's little doubt, though, that network operators of all sizes and in all geographies are exploring ways in which they can automate their operations and make their processes more agile and seamless and that there is an opportunity for operators in Africa to leapfrog some legacy network management system deployments and embrace emerging analytics and early machine learning capabilities as they become operationally viable. It will be interesting to see if an operator in South Africa could become an early mover in that transformation towards automation.
For more on the topic of automation, see these articles from our sister publication, Light Reading:
— Ray Le Maistre, International Group Editor, Light Reading for Connecting Africa.