Pan-African data network operator Liquid Telecom has teamed up with Microsoft to offer cloud services to businesses in multiple markets across the continent.
Liquid says it has joined Microsoft's Cloud Solution Provider (CSP) program and is already offering a range of Microsoft cloud services, including Microsoft Azure, Microsoft Dynamics 365, Microsoft Office 365 and Enterprise Mobility Suite, to enterprise users of all sizes.
The operator, which has been working on various projects with Microsoft since February this year, is initially offering Microsoft's cloud services to enterprises in four countries -- South Africa, Tanzania, Kenya and Zimbabwe. It plans to expand the offer into further markets later: Other African markets where Liquid currently operates its data network are Botswana, DRC, Lesotho, Mauritius, Rwanda, Uganda and Zambia.
News of the partnership comes only months after Microsoft announced that it would bolster its cloud services proposition in Africa by offering cloud services from two data centers located in South Africa, starting in 2018. (See Microsoft Plans Cloud Services Launch in Africa in 2018 and Why Microsoft's Cloud Burst Is a Game Changer.)
Currently, and in line with other major global cloud service providers, African markets are served with cloud services (from Microsoft and others) from data centers based outside Africa: Liquid Telecom currently offers Microsoft ExpressRoute across its entire network footprint in Africa, providing Microsoft Azure enterprise customers with private connections into data centers in Europe.
But offering services, and storing data, within Africa will improve the quality of service and enhance the overall service proposition. And that's where Liquid Telecom, and other networks operators, come in. To make cloud services effective, enterprises need very reliable data network connections from their locations to data center facilities and Liquid has been busy building out its 50,000 km fiber transport network, though capital expenditure and via acquisitions, during the past few years so that it can offer guaranteed communications network connectivity to data center operators and enterprises alike.
Liquid, which also operates two Tier 3 data centers in Johannesburg and Cape Town and the East Africa Data Centre facility in Nairobi, says it will extend its private connection services to the South African Azure cloud once that service is launched next year.
"Demand for cloud services is increasing exponentially across Africa as organisations look for greater agility, flexibility and security to grow their business," noted Liquid Telecom Group CEO Nic Rudnick in a prepared statement. "Through our extensive open access fibre network and integrated data centre capabilities in southern and eastern Africa, Microsoft and Liquid Telecom is better positioned to serve Africa's digital future, which increasingly belongs in the cloud."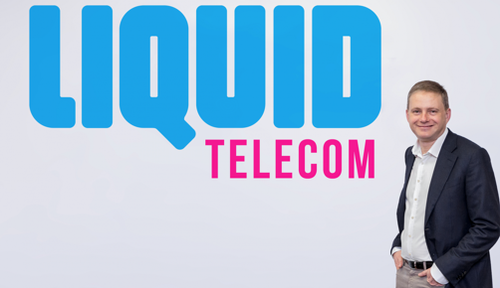 Bruno Delamarre, MEA One Commercial Partner Group Lead at Microsoft, added: "The adoption of smart, cloud-based solutions continues to gain traction across Africa, thanks to cloud solution providers such as Liquid Telecom who are leveraging the Microsoft Azure platform to more quickly build innovative offerings that become critical components of customers' IT strategies. As our trusted technology partner, we look forward to working together to bring these benefits to local and regional customers."
Microsoft already has more than 500,000 small and mid-size enterprises (SMEs) across Africa using its cloud services and 17,000 using its 4Afrika hub to promote their businesses.
With Liquid Telecom in place as a partner, and its African data centers coming online in the near future, those numbers are only going to grow, and it seems likely that Microsoft will broker a number of similar deals with network operators across Africa to help provide reliable connectivity between Microsoft's cloud facilities and enterprise users.
In addition, it seems only a matter of time before other major names in the cloud services world follow suit. (See AWS Looks Set to Follow Microsoft With SA Data Center.)
— Ray Le Maistre,
, International Group Editor, Light Reading for Connecting Africa.