Zain's mobile services business in Sudan continued to grow during the first half of 2017 but the devaluation of the Sudanese pound hit its financial results, the operator reported over the weekend.
Zain Group , which has about 45.2 million mobile customers in eight markets, is mainly focused on the Middle East, where it has operations in Saudi Arabia, Iraq, Bahrain, Kuwait, Jordan and Lebanon, but it is also a major mobile operator in the Republic of Sudan, where it is the mobile market leader with about 55% market share, and in South Sudan.
For the first six months of 2017, Zain reported revenues of 508 million Kuwaiti Dinar (US$1.67 billion), down 8% year-on-year in KWD terms. Consolidated EBITDA came in at KWD 212 million ($695 million), down 17% compared with a year earlier, though net income, at KWD 82 million ($270 million) was in line with a year earlier.
All of those numbers were significantly impacted by currency exchange rate fluctuations, particularly the 61% devaluation of the Sudanese pound to 16.5 pounds per US dollar from 6.4 pounds/$: Zain noted that during the first six months of this year, the impact of exchange rate changes hit its revenues by $305 million, its EBITDA by $131 million and its net income number by $58 million.
Excluding that impact, group revenues would have risen 12% year-on-year while net income would have risen by 15%.
Bader Nasser Al-Kharafi, Zain's vice chairman and Group CEO, noted: "The first six-months of 2017 produced some defining positive developments such as the progress being achieved through the turnaround program in Saudi Arabia and robust growth in our data monetization, Enterprise (B2B), and smart city initiatives in several key markets … It is unfortunate that one main factor outside of our control, namely the Sudan currency devaluation issue, has impacted overall performance considering the sound operational progress and transformation we have undertaken across all our markets. At the same time, the various operational management teams are focused on dealing with such costly and unavoidable socio-economic challenges across several key markets and are laying the foundations to take full advantage of improving conditions, once they occur."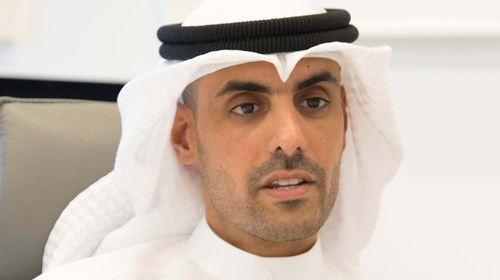 In Sudan, the impact of the devaluation masked the positive performance of Zain's operations. In local currency terms, revenues grew by 38% year-on-year to reach 3.4 billion Sudanese pounds ($213 million) for the first six months of the year as the customer base grew by 3% to hit 12.9 million. Mobile data revenues (excluding SMS and value-added services) grew by 69% to account for about 15% of total revenues.
Zain launched Sudan's first 4G service in early 2016 and exceeded its targets to achieve 30% population coverage with LTE services by the end of 2016, giving it a sound footing to promote high-speed mobile data services and attract new customers during 2017. It does, though, have a 4G rival in the form of the country's number three player, Sudatel.
MTN is the country's other mobile network operator and is Zain's nearest rival, with a market share of about 31%.
— Ray Le Maistre,
, International Group Editor, Light Reading for Connecting Africa.