Latest Content tagged with 4G/5G
Investments are being made that will benefit the citizens of Africa, improve economies and perhaps most importantly give the people of Africa the opportunity to play their part in the Fourth Industrial revolution.
Kenyan operator is putting a new base station design to the test.
The Nigerian Communications Commission says the country will be ready to launch next-generation cellular networks in 2020, despite low current 4G penetration.
More than 50 million South Africans will be covered by 4G by the end of 2018, according to MTN, making it the first operator in the country to hit that mark.
There are still many challenges to overcome to make 5G network deployments efficient but Orange is confident that 5G will be coming to Africa and the Middle East from 2020.
All resources
Safaricom Spark Fund Portfolio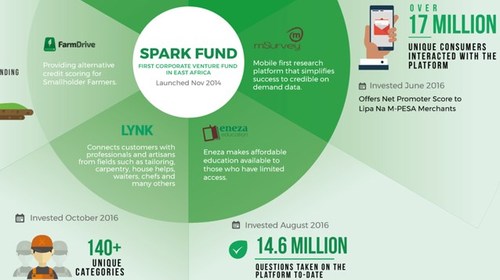 Infographics archive