Content posted in September 2017
Nigerian Telecoms Resiliency and Re-Emergence in the Face of Recession

Information Resources
9/15/2017

Xalam Analytics and Connecting Africa outline the performance of Nigeria's telecoms and broader tech sector in the face of the country's recession and highlights key areas of upside for the market, which has continued to grow, show promise, and which will be critical to vault Nigeria back to its place as one of Africa's most dynamic telecoms markets. Download this free report to understand more about the Nigerian telecoms market today.
Huawei and the Department of Communications and Digital Technologies have announced plans to train 6,000 South African youth in 5G and fourth industrial revolution technologies.
Ericsson has appointed Fadi Pharaon as its new senior VP and head of market area Middle East and Africa.
A digital literacy program from the Vodacom Foundation, UN Women and South African Women in Farming is empowering female farmers through the use of mobile technology.
South African operator MTN is leading in terms of 4G availability in the country, according to a new report from Opensignal.
South Africa's University of Pretoria has moved its e-Learning platform into the cloud and has seen a big bump in usage, with mobile playing an important part.
All resources
Safaricom Spark Fund Portfolio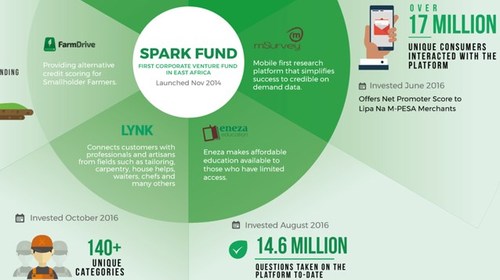 Infographics archive