Content posted in September 2017
Nigerian Telecoms Resiliency and Re-Emergence in the Face of Recession

Information Resources
9/15/2017

Xalam Analytics and Connecting Africa outline the performance of Nigeria's telecoms and broader tech sector in the face of the country's recession and highlights key areas of upside for the market, which has continued to grow, show promise, and which will be critical to vault Nigeria back to its place as one of Africa's most dynamic telecoms markets. Download this free report to understand more about the Nigerian telecoms market today.
The head of the republic intervened when the new licensee had been judged to be failing to meet the requirements of the bidding process.
Contrary to some media reports, Kenya's Communication Authority will not disconnect improperly registered SIMs on May 18.
The mobile sector is responsible for 8.7% of West Africa's GDP, according to industry body the GSMA.
Google's first AI lab was officially opened in Accra.
The local company beat off plenty of competition to land the country's fourth multiservice license.
All resources
Safaricom Spark Fund Portfolio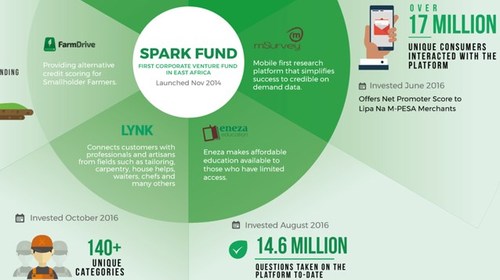 Infographics archive