Content posted in September 2017
Nigerian Telecoms Resiliency and Re-Emergence in the Face of Recession

Information Resources
9/15/2017

Xalam Analytics and Connecting Africa outline the performance of Nigeria's telecoms and broader tech sector in the face of the country's recession and highlights key areas of upside for the market, which has continued to grow, show promise, and which will be critical to vault Nigeria back to its place as one of Africa's most dynamic telecoms markets. Download this free report to understand more about the Nigerian telecoms market today.
In an effort to cement its position as the gateway between Egypt and the rest of Africa, Liquid Telecom plans significant data center and network investments in the country during the next three years.
Investments are being made that will benefit the citizens of Africa, improve economies and perhaps most importantly give the people of Africa the opportunity to play their part in the Fourth Industrial revolution.
Kenyan operator is putting a new base station design to the test.
The Nigerian Communications Commission says the country will be ready to launch next-generation cellular networks in 2020, despite low current 4G penetration.
More than 50 million South Africans will be covered by 4G by the end of 2018, according to MTN, making it the first operator in the country to hit that mark.
All resources
Safaricom Spark Fund Portfolio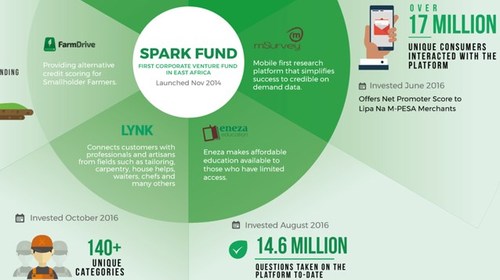 Infographics archive