Content posted in June 2017
The Xalam Africa 4G Spectrum Value Report

Information Resources
6/27/2017

Africa is sitting on a wealth of 4G spectrum assets, but how much is that spectrum actually worth? And, perhaps more importantly, what is its true value to the operators that are awarded 4G licenses? This report looks at whether 3G spectrum investments in Africa represented value for money, examines the value of the various 4G spectrum bands and examines the 4G value proposition for Africa's mobile operators. Register now to download this report for free.
The Connecting Africa Country Guide: Part 1

Information Resources
6/9/2017

Africa accounts for almost 13% of the world's mobile connections, but which of the continent's 50+ countries are the hotbeds of cellular activity? And which mobile operators are dominating those markets? This is the first in a series of reports that takes a snapshot look at Africa's mobile markets, identifies the key mobile operator players and provides a brief overview of significant mobile sector developments. In this report we focus on Cameroon, Egypt and Kenya.
Local media reports suggest the Africa and Middle East operations of Dimension Data could be subject to a management buyout.
In the African market for hyperscale cloud providers, it's still all to play for as Huawei pitches up against AWS, Azure and others.
Moroccan operator further expands its expire as Millicom sheds part of its African operation.
Demand for cloud service use is high, but varies depending on the sector.
Mobile networking giant is on the hunt for a new head of its Middle East and Africa (MEA) unit as Rafiah Ibrahim takes one step towards the exit door at Ericsson.
All resources
Safaricom Spark Fund Portfolio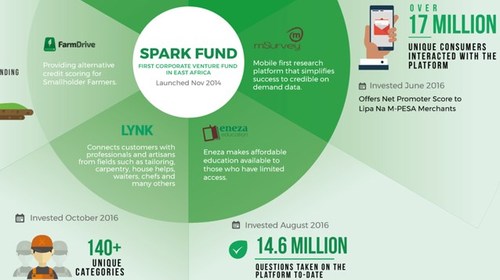 Infographics archive