Content posted in March 2017
African Tech Startups Funding Report 2016

Information Resources
3/21/2017

African tech startups raised funding in excess of US$129 million in 2016, with the number of startups securing funding up by 16.8% compared to the previous year, according to Disrupt Africa's recently released African Tech Startups Funding Report 2016. This document provides a link to the report's summary and a 25% discount code that's exclusive to registered users of Connecting Africa.
The African FTTH Boom

Information Resources
3/13/2017

Last-mile fiber dynamics, economics and outlook in African markets.
Collaboration, Cooperation & Co-Creation

Information Resources
3/6/2017

Connecting Africa and La French Tech have teamed up to produce a report which provides a spotlight look into the African startup ecosystem and how cross-border collaboration has successfully facilitated economic and social development on the African continent.
Media reports of a lack of due process in the sale of 9mobile spell bad news for the Nigerian mobile operator.
Mobile towers company kills plan to float about 25% of the company's stock as speculation emerges of a potential M&A move.
Smartphone prices have dropped dramatically in Nigeria during the past few years, helping to fuel a surge in mobile user numbers, according to a new market report from e-commerce company Jumia.
South Africa's mobile data challenger Rain is preparing to launch its 4G services with a focus on making things simple for customers, notes the operator's CIO.
MTN expects Nigeria and South Africa to be the engines of growth for the next few years as it reports favorable full year financials.
All resources

May 15-16, 2018, Radisson Blu, Nairobi Upper Hill, Kenya

July 10-11, 2018, Radisson Blu Hotel, Dakar Sea Plaza, Senegal

November 13-15, 2018, CTICC, South Africa
All Upcoming Live Events
Safaricom Spark Fund Portfolio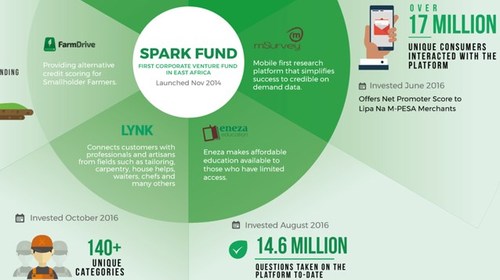 Infographics archive